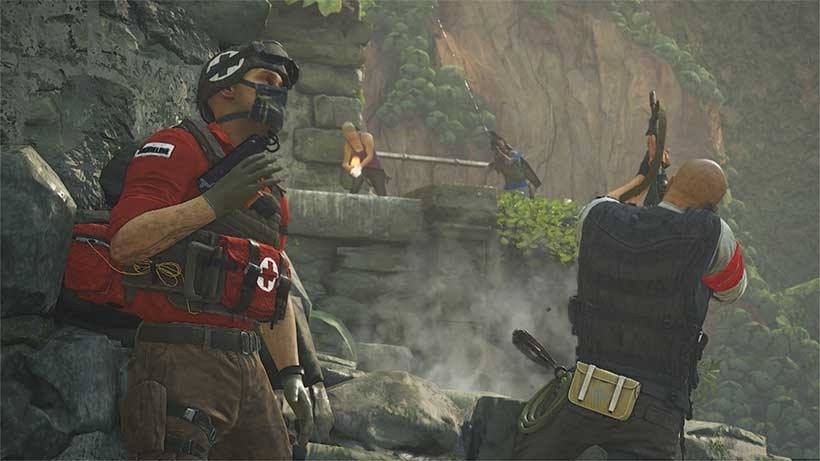 Uncharted 4's multiplayer beta kicks off on December 4th for those who've purchased the Uncharted: Nathan Drake Collection bundle of remasters for the PlayStation 4. I've never been particularly fond of the series' multiplayer; it was always just a temporary diversion for me, but given that this sequel's being done by the chaps behind The Last Us, I'm keen to give it a look.
That game had a surprisingly deep and entertaining multiplayer mode, with a tad more longevity than the one found in Nathan Drake's games. Yesterday, Naughty Dog streamed just under an hour of shiny new beta multiplayer footage to Twitch. If you missed that stream, here it is, captured by the chaps at AllGamesBeta for your enjoyment.
It looks, well it looks a lot like the multiplayer from previous games, with the addition of Mysticals standing as the biggest new gameplay addition. They work as a bit of a power up. There's also the addition of sidekicks; NPSs who're able to aid in particularly tricky gun-battles; able to dispense medical aid, lay down cover fire or tackle opponents.
The video also gives us a look at the customisation options that will be available, where players will be able to unlock new cosmetic fluff, through a randomised chest; do enough stuff, you'll get a chest, potentially filled with stuff you may not want or need. If players want to they can just buy the stuff they want with Uncharted points, which all seems like it could become a micro-transaction minefield. I'm not sold just yet; it looks to me to be pretty throwaway, much like the multiplayer in Uncharted games past. I am, however, very, very excited for the single player campaign.
Uncharted 4 is out next year; March 18, 2016. The beta goes live for those who bought the remastered collection on Friday. The beta, should you wish to download it, will clock in at around 7GB, depending on region.
Last Updated: December 2, 2015