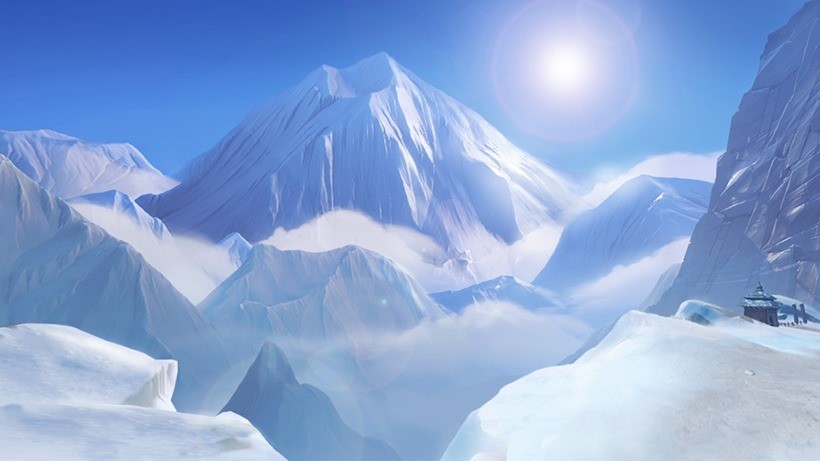 With Blizzcon just around the corner (this weekend baby!) you can bet that Blizzard are gearing up to drop some big news, especially for their first ever shooter, Overwatch. Will we get an official release date? Probably not. More beta keys perhaps? Hopefully, so you can all understand why Alessandro, Kyle, and I won't shut up about how fun the game is. This is Blizzard we're talking about though, so what they're going to announce is anybody's guess. What seems certain however, is that there are new characters on the horizon for the FPS. Yes, more than one…
Just yesterday, I wrote about Hana "D.Va" Song. Nothing is known about her beyond the fact that she's skilled at StarCraft, and hails from South Korea. What weapons will she use? What will her abilities be like? I have no idea.
What I do know, is that Blizzard are not content with teasing just one character. They've now gone and teased another in a fictional blog over on the Overwatch website.
A little bit about me: my name is Mei (yes, that Mei!), and I specialize in abnormal climate phenomena and their effects on different ecosystems around the world. I know that sounds really boring, but I'll do my best to make it entertaining! What's most important to me is taking care of our world and preserving it for future generations. It's the only one we've got!
Mei sounds very much like a typical Overwatch hero, especially with her sentiment of taking care of the world for future generations. What can she do though? There is nothing explicitly stated, but there are certainly some clues. Check out the two extracts I've picked out from her ramblings…
"Speaking of which, I've been here in the Yukon, near Mount Logan, field-testing my new gear. I've recovered from some early "issues" (my arm still hurts from being frozen solid a few days ago… so embarrassing!), and everything is in good working order. Look on the bright side: now that I've tested the equipment on myself, I'm not worried about using it on all the cute animals I want to study!"
"It wasn't an easy hike, but I had a few more things I wanted to try out with my endothermic diffuser. (Note to self: come up with a less science-y name.) I came upon a part of the trail that was impassable and that would have required me to take a big detour. But not today! I just built my own walkway with the diffuser and went right across it. It's going to be a great help in the mountains—I know it!"
Based on that alone, it looks like Mei's weapon will be an "endothermic diffuser", and it will have the ability to freeze stuff solid. She can also use it to create new walkways, which, if I understand correctly, can probably be used in Overwatch to create new paths for those characters that don't have too much going for them in the mobility department.
And there you have it – two character teasers in a matter of days. Will there be a third? We'll just have to wait and see.
Last Updated: November 3, 2015