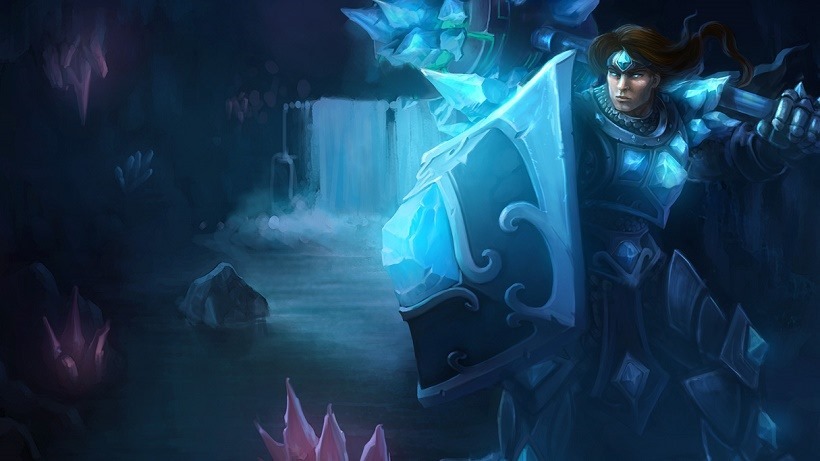 When they're not releasing awesome new champions (like Aurelion Sol), Riot like to spend their time fixing up old ones. In the past for example, they've gone about reworking Gangplank and Poppy. Both those characters received complete overhauls to make them relevant in League of Legends once more. It looks like the Gem Knight, Taric, is about to get the same treatment…
A few days ago, Riot released a video called "Downfall". It shows a very snowy scene, where a ring falls to the ground.
To ascend the Mountain, I had to let go…
That gem and its colouring are a dead giveaway (compare it to the image above). Knowledgeable League of Legends fans immediately suspected that something relating to Taric was being teased.
A little while before the above teaser was released in fact, over on the PBE, a hammer appeared in the red side shop keeper's barrel. It looked awfully familiar…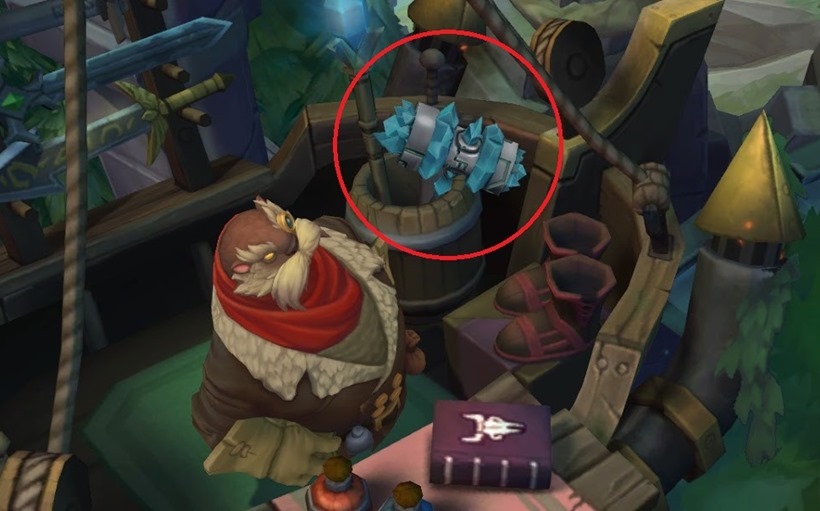 Yip, that's definitely Taric's! Why on earth is his weapon there? The simple answer of course, is that he retired it. We now know why at least. Riot have pretty much confirmed the rework via this new web comic.
In it, we see Taric shedding his armour, and beginning his ascent up Mount Targon. He is being pursued relentlessly by ghouls, and in his haste to scale the mountain, he loses his ring – the very one we see falling to the ground in the teaser video above.
Anyways, long story short, he reaches the top, meets another fellow (I have no idea who he is to be honest), and vows to never stop trying to redeem himself. In order to do this, he needs to become more fabulous. At least, that's what his new splash art leads me to believe…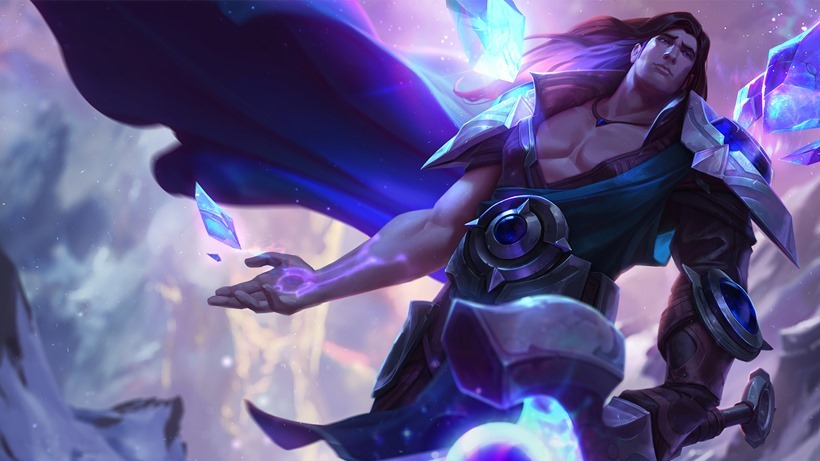 Holy hell how does he get his hair to look that majestic? I'm sure Riot will reveal the answer to that question, and a whole lot more (like his new abilities) in the near future.
So what do you think of Taric's new look? Are you happy to see him getting reworked?
Last Updated: April 5, 2016