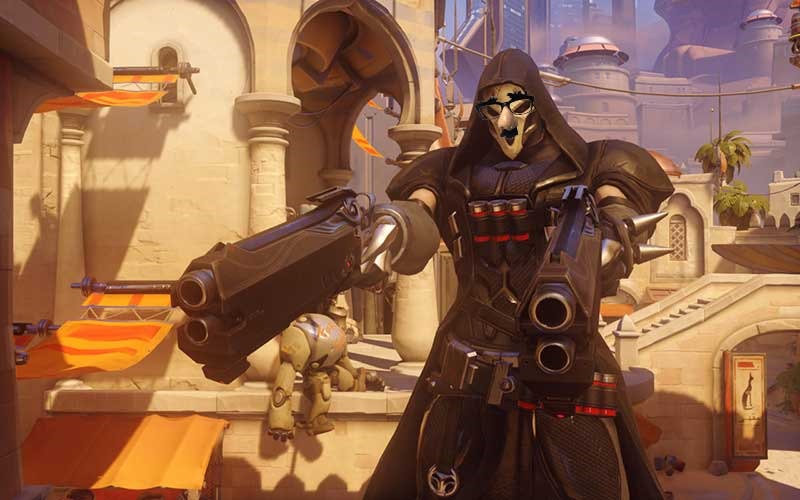 I'm off to a Halloween party later this year, and I felt like dressing up as an Overwatch character. Specifically as Widowmaker, because skintight latex is remarkably comfortable stuff to wear, ya know? Anyway, while the thought of that cosmic horror lingers on in your brainscape, here's the thread that this story is barely connected to: New Overwatch loot.
Specifically, new Overwatch Halloween themed lootboxes. That's according to this reddit thread, which managed to snap a screen of the Xbox storefront: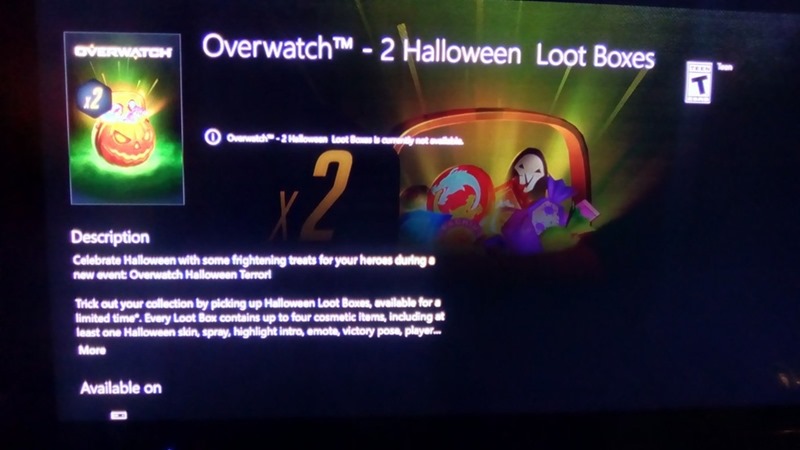 And here's the full description of the text below it:
Description of the loot box: celebrate Halloween with some frightening treats for your heroes during a new event : Overwatch Halloween terror!

Trick out your collection by picking up Halloween loot boxes, available for a limited time. Every loot box contains up to four cosmetic items, including at least one Halloween skin, highlight intro, emote, victory pose, player icon, voice line , or credits that you can use to unlock other items. more then 100 Halloween items are waiting to be unwrapped!

if your Halloween loot box contain an item that is already in your collection, you will instead receive coins

*Halloween loot boxes are available to purchase or earn in-game until 11/1/16 at 4pm PT.
Not exactly Earth-shattering news then, considering that Overwatch kicked off some love for the recent Rio Olympics with Olympian-themed lootboxes as well. I'm dying to see what the actual skins look like however. It's part of the charm of Overwatch, as seeing fan-favourite characters decked out in seasonal gear just adds a little something special to the overall product.
That, and I'm dying to one day work up enough coin to get a lootbox with a Punk Tracer skin inside of it. THE CAVALRY'S 'ERE LUV! HOW MANY MORE LOOTBOXES MUST I OPEN UP AT THIS RATE, BLIZZARD?
Last Updated: October 6, 2016