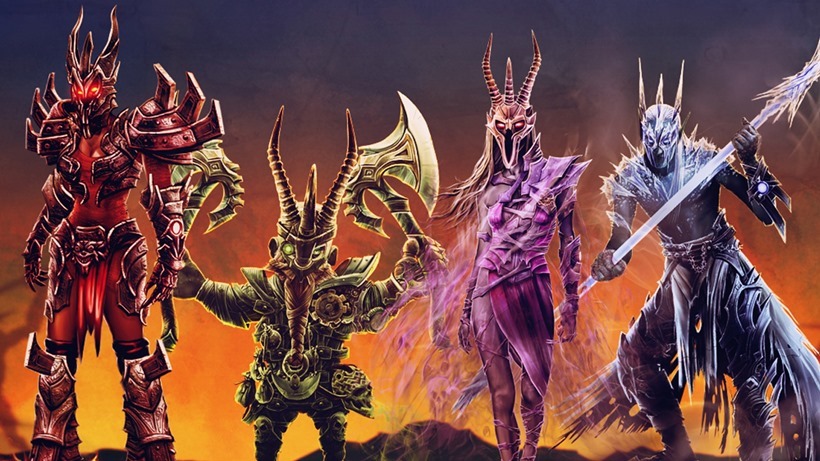 If you're a little confused that there's somehow been a brand new Overlord title launched without you hearing a peep about it, don't be too alarmed. Overlord: Fellowship of Evil shares nearly nothing with the original two hilarious adventure games that it shamelessly rips its name from. Instead, it's an action role-playing game that emphasises co-operative play and harbours nearly nothing about the original games that made them unique.
So it's not too surprising that players aren't finding anything to love, after the game stealth launched on Steam yesterday.
There're almost no reviews for the game out yet, but the numerous votes on Steam give a clear indication that this is a game you might one to stay away from. And it's not about being broken or unplayable – the majority of Steam reviewers just find it extremely derivative and ultimately just boring to play.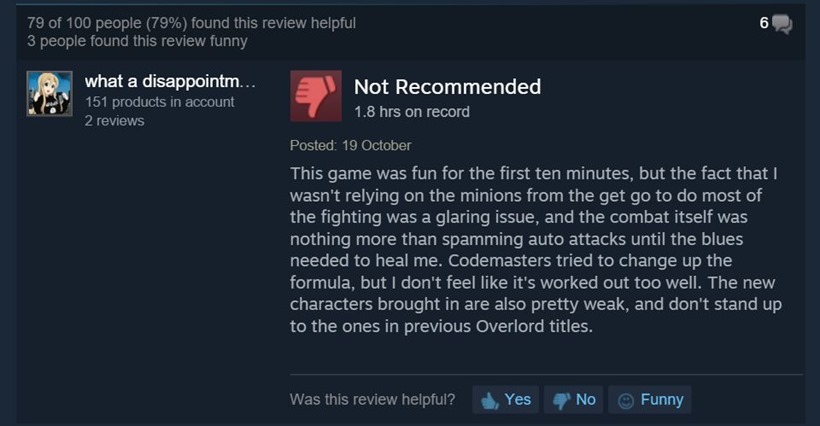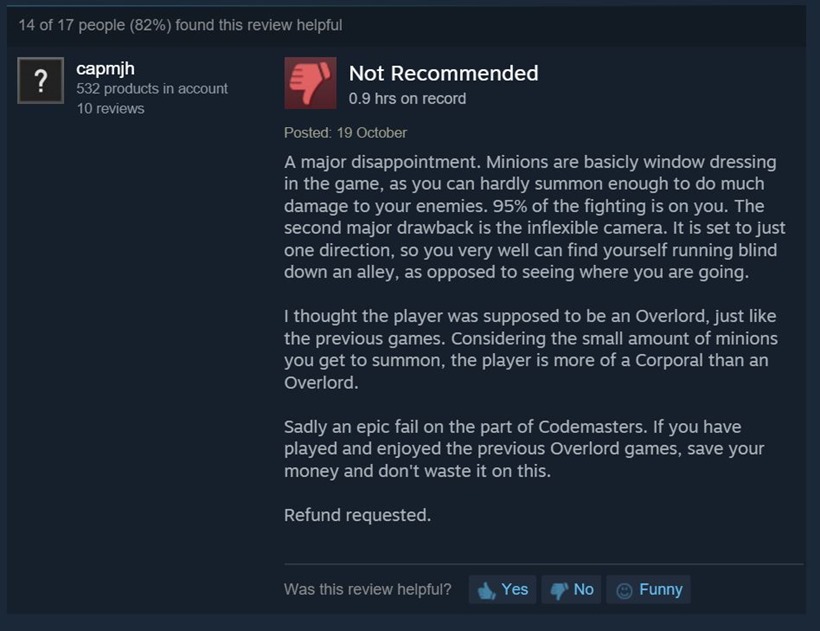 Others are finding some technical issues with the game, which isn't exactly a trait of PC gaming exclusive to Overlord.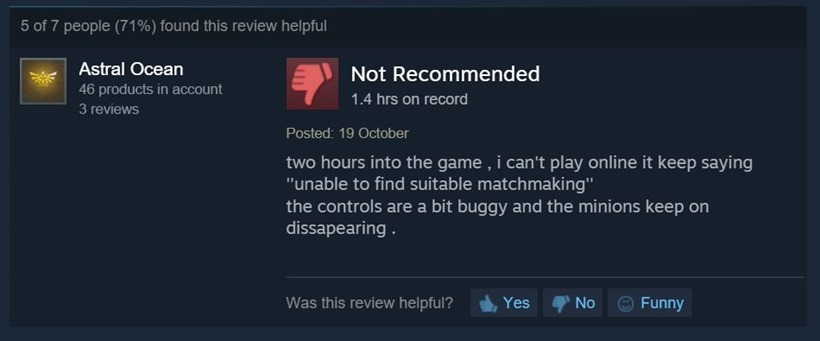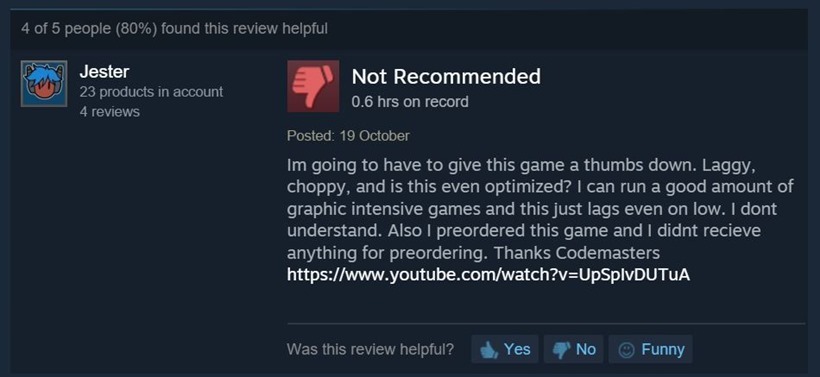 Even though they're extremely outnumbered, there are a few positive reviews of the game floating around. Many of them acknowledge that this isn't Overlord 3 in any shape or form, and seem to be enjoying the game in its own right.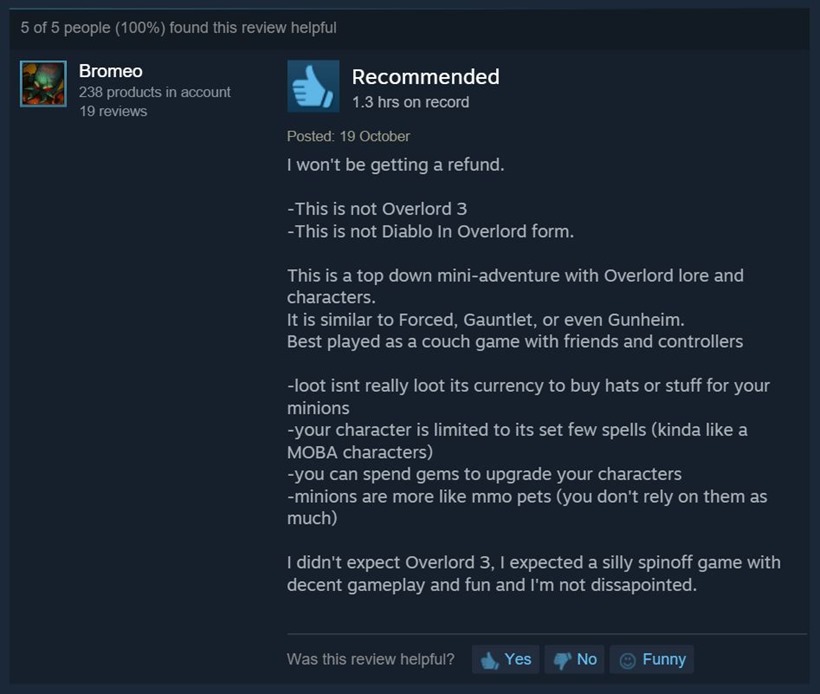 Then there's this guy. This is just denial in its purest form it seems.

So is Overlord: Fellowship of Evil good? Well it seems if you're able to detach yourself from the fact that it's coming from a cult classic franchise, sure. The game offers some familiar ARPG mechanics, some loot and lightly sprinkled humour.
For anyone else looking up at the Overlord name and expecting something great, it seems you may have to carry on waiting. Possibly forever.
Last Updated: October 20, 2015