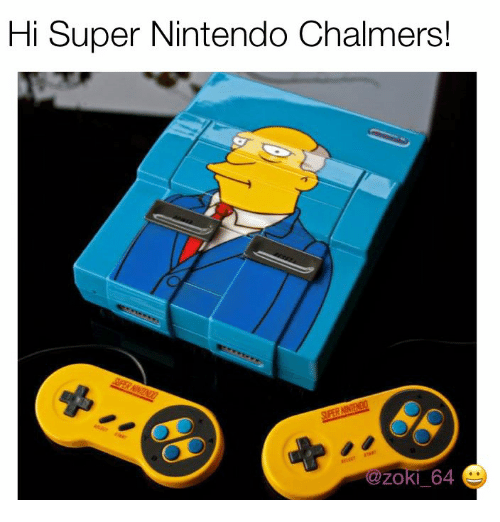 The Nintendo Switch is many many wonderful things, but between it being home to the Big N's best efforts to date and a hub for indie game magic, it's also a device which thrives on classic NES games. Games which quite frankly can go jump off a bridge. There may be a lot of love for the good ol'days of the NES library, but that's a series of games which have had their time to shine several times already.
It's the SNES games that I hunger for, the experiences where Nintendo made a mark on the industry with the likes of Super Metroid, Mario Kart and The Legend of Zelda: A Link to the Past. Throw in a few other gems such as Contra, Geoff's eternal incorrect assumption of the best Final Fantasy and one chuffin' good Teenage Mutant Ninja Turtles game, and you've got the sum total of the best of the early 90s right there.
That's the gaming nostalgia I'd pay good money for. Something which Nintendo clearly knows thanks to a new patent which may make the Nintendo Switch Online service actually appealing. According to the patent which was filed last week, Nintendo is looking to trademark a wireless gaming device which has the most SNES shape that there ever was. Just look at it: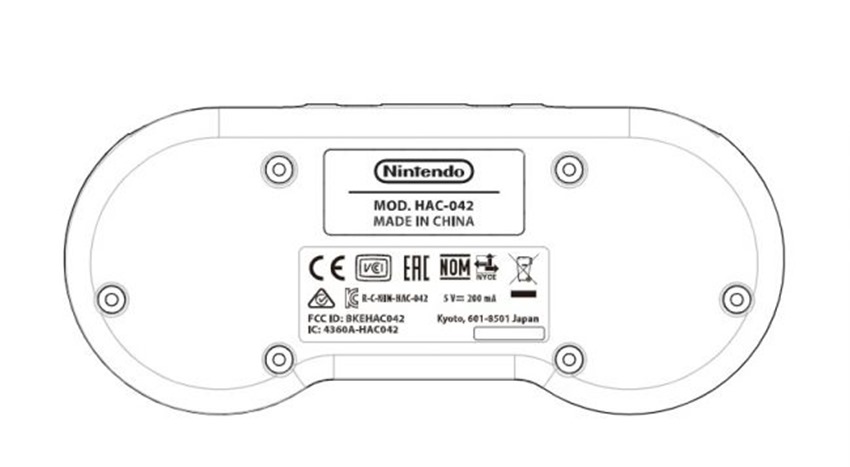 The patent only shows that one image for now (THANKS 180-DAY CONFIDENTIALITY AGREEMENT), but according to GamesRadar there is some precedent here for the full piece of hardware to be revealed before that window is up as last year's NES controller for the Switch was patented in September 2018 and released during the silly season.
Which all points towards the Switch finally getting SNES games towards the holiday season. Probably. The controller patent also uses the HAC code in its description, which so far has been used as product code for other official accessories such as the Nintendo Switch Pro Controller. Here's hoping that when Nintendo does begin releasing games, it'll be a few remasters of the best gems around.
For now though, I'm banking on Nintendo using the recently released SNES Mini's library to bolster their online offerings, as that delightful bit of hardware shipped with the following games back in 2017: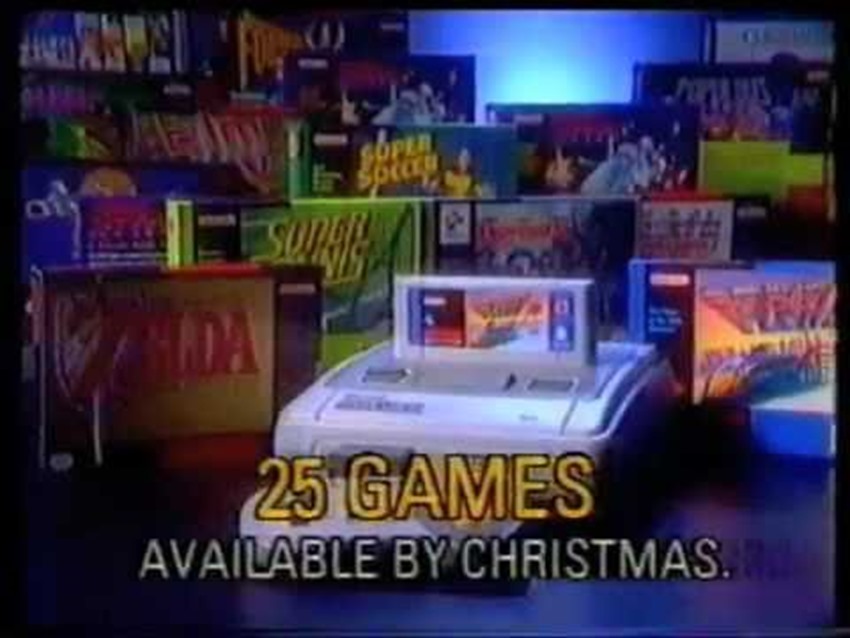 Super Mario World
Super Mario Kart
The Legend of Zelda: A Link to the past
F-Zero
Super Metroid
Street Fighter II Turbo: Hyper Fighting
Super Punch-Out!!
Super Castlevania IV
Donkey Kong Country
Mega Man X
Kirby Super Star
Final Fantasy III
Kirby's Dream Course
Star Fox
Super Mario World 2: Yoshi's Island
Super Mario RPG: Legend of the Seven Stars
Contra III The Alien Wars
Secret of Mana
EarthBound
Super Ghouls 'n Ghosts
Star Fox 2
Finally, old games for a new console. What a time to be alive.
Last Updated: August 14, 2019