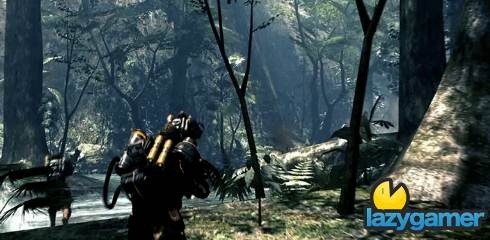 Capcom has come up with a novel way to try and stop people from trading in their copy of Lost Planet 2 as soon as they have finished it.
Playing on the odd hoarding trait of Achievement and Trophy junkies Capcom have included an achievement/trophy that only activates 6 months after your first gameplay.
So while you may finish the game in a couple of hours you won't be able to whitewash the game and get the "Running Through 6" award until another 6 months have passed and you have put the game back in.
It's unique but I doubt it's going to stop anyone from trading the game if they are done with it and then simply renting it for a day 6 months later to get that award if they are so desperate.
It's also pretty easy to fool, if you haven't already started playing that is.
Source: Andrisang
Last Updated: May 25, 2010