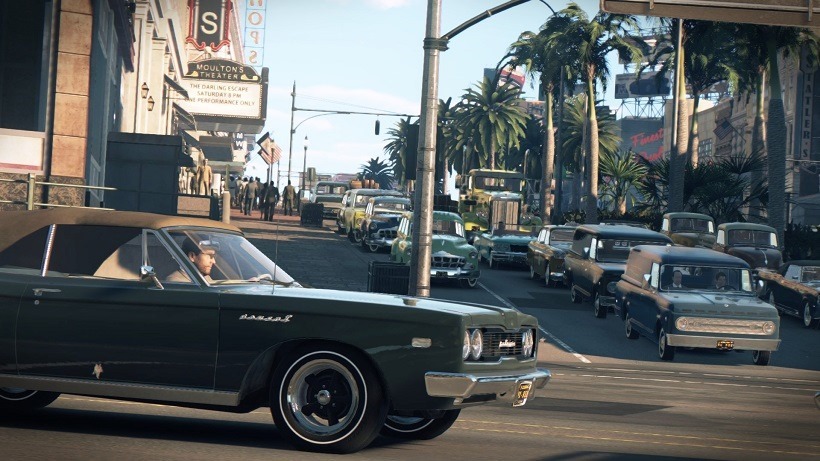 Mafia 3 launched last week Friday, and it didn't take long for some rumblings over the PC port of the game to start making noise. t was locked to 30 FPS out of the box – common for console gaming but outright unacceptable for PC gamers looking to take full advantage of their more powerful hardware. It was an issue that developer Hanger 13 acknowledged immediately, and quickly fixed over the weekend.
On Friday hanger 13 stated that a patch to unlock the framerates was already in work, and that they hoped to have it out before the weekend closed. By Saturday the patch was already in testing, and yesterday made its way to Steam's server for all players to download. Mafia 3 players on PC will now be able to choose between 30, 60 and Unlimited framerate locks, bringing the game on par with what a PC release should have.
The game itself seems to suffer from multiple technical issues though, and my own time with it on PS4 has proved that. I've experienced strange graphical bugs, several hard crashes and characters pop in and out at the most inopportune times. It seems Hanger 13 will be hard at work on several patches for the near future, unless they expect players to continue sticking with the abundance of technical problems that otherwise weigh down a rather fantastic tale.
We'll be digging deeper still into that with our own review, which shouldn't be too far off now. I'm quite close to the end of the game, which has been both frustrating and brilliant in equal parts. Right now if you've waited to see opinions about the game before pulling the trigger, I'd suggest waiting a few days longer. There are issues with Mafia 3, but the reviews set to publish this week should help you decide if they're worth fighting with.
Last Updated: October 10, 2016