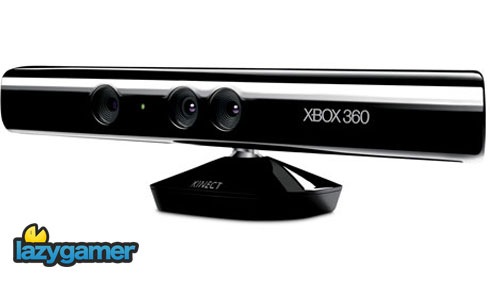 It's no secret that Microsoft are targeting the massive casual market with their upcoming Kinect so for me it's far more interesting to see how the mainstream media sites are reviewing Kinect compared to the hardcore guys.
The Huffington Post is the first mainstream site that I have seen preview the Kinect so far and from what I can tell they think that Kinect is awesome.
According to Ramon Nuez Microsoft have been polishing the sensor abilities over the past few months since he last tested it and it is now far more accurate and refined than it was before.
He doesn't go into much detail, which can be expected from a mainstream site, but he does touch on the gesturing and voice controls of Kinect saying they both work very well and that Kinect Adventures was a lot of fun.
He doesn't say whether they could sit down yet or not which is fast becoming the online joke about Kinect and it will be interesting to see if Microsoft get that sorted before it's release later this year.
What he does say, that I do agree with, is that he expects Kinect to be a success this holiday season. I personally am predicting it will be the must have device and that Microsoft are going to struggle to try and keep up with the demand. Especially in America where they have the disposable income to drop on things like this that may not be perfect.
Source: HuffingtonPost
Last Updated: July 28, 2010