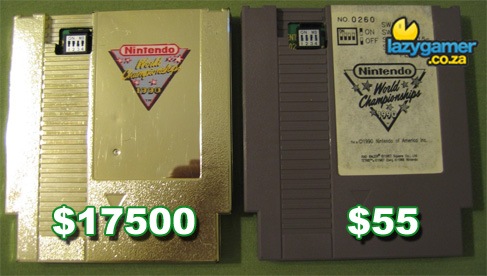 Recession? What recession? It must be a myth if somebody can shell out $17,500 – the equivalent of 4944 Big Macs – for a single NES cartridge from 1990.
Admittedly it is the holy grail of video game collectables – one of only 26 gold Nintendo 1990 World championship cartridges produced. Still, that's a heck of a lot of money for a gaming experience that's only 6 minutes and 21 seconds long.
JJ Hendricks, the man who relinquished 137 725 ZAR for a bit of gold-painted plastic, has written about the entire ordeal of securing the game. It's an entertaining read – and his experience almost justifies the exorbitant cost.
Source : Video Game Price Charts
Last Updated: July 3, 2009