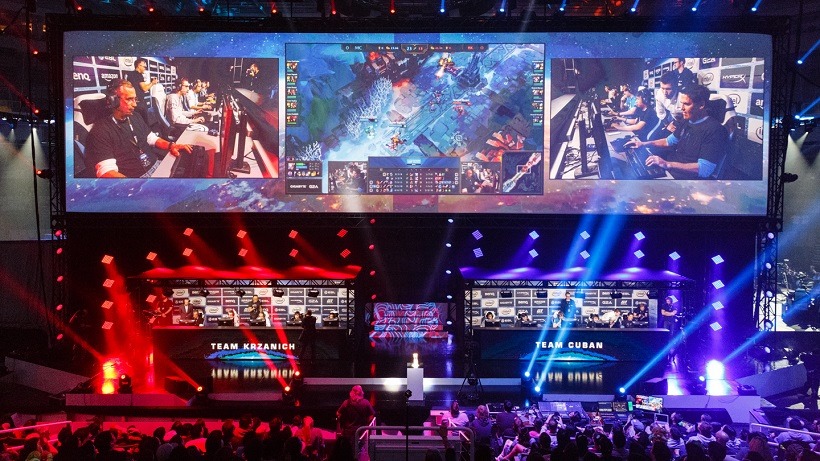 Last year Mark Cuban, owner of the Dallas Mavericks, took part in a League of Legends show match against Intel CEO Brian Krzanic – and won. Cuban also defended eSports saying, "This is a real sport, and people are going to figure it out real quick," taking a stand against Colin Cowherd's comments on eSports being played in the basement. Since IEM things have gone rather quiet, but now the pressure is on as former NBA player Rick Fox has started his own eSports organization called Echo Fox.
Cuban told TMZ Sports (yes eSports is now making tabloid news) "that he's interested in starting his own team" which will compete at the highest level in the world. This means "he would fund the team and be in charge of personnel, kind of like what he does with the Dallas Mavericks."
Since his League of Legends debut at IEM, Mark Cuban has gone rather quiet on the topic, but with the LCS season well under way, it's time for Cuban to make his mind up and purchase that team!
In his post match interview at IEM, you can recall his fond words when talking about League of Legends:
"I'm still getting into it. But I love it. It's like playing five-dimensional chess against the world. It's one of the smartest games I've ever played. You've gotta have dexterity, you gotta be quick. This is a real sport, and people are going to figure it out real quick."
League of Legends is growing daily, and as of January 2014 over 67 million people played League of Legends per month, 27 million per day, and over 7.5 million concurrently during peak hours. Let's not forget the World Championship which brought 36 million viewers.
Fun Fact about Mark Cuban – At $3 Billion his net worth is more than the combined net worth of the other Sharks on Shark Tank.
Last Updated: February 3, 2016