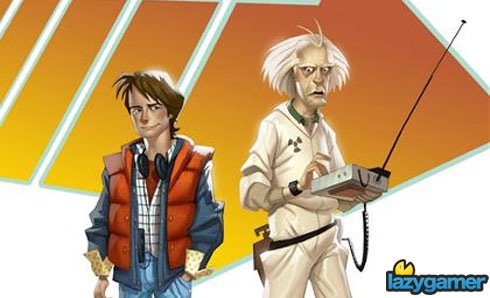 Last month we told you about the episodic Back to the Future point and click adventures from masters of the genre Telltale Games. We were pretty excited by the fact that they'd manage to secure the likenesses of Christopher Lloyd and Michael J. Fox, with Lloyd actually reprising his role as the sieve-headed Doctor Emmett Brown.
Those worried that they've NEVER get somebody to sound even remotely like Michael J. Fox are in for a pleasant surprise. In a feat or rather serendipitous casting, the developers found AJ LoCascio, who does a pretty damned astonishing McFly.
The game will be set 6 months after the final movie in the trilogy – and has Marty McFly searching for Doc Brown in some brand new time settings.
[gametrailers]http://www.gametrailers.com/player/706591.html[/gametrailers] [gametrailers]http://www.gametrailers.com/player/706587.html[/gametrailers]
Last Updated: October 25, 2010