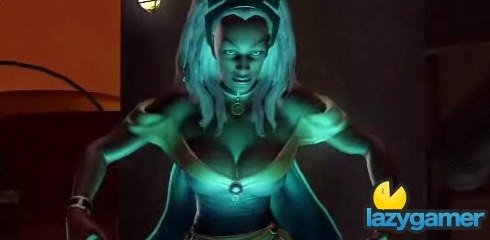 Maybe it's simply the fact that this is happening now and my short and long term memory is faulty but the production quality of Marvel: Ultimate Alliance 2 appears to be far superior to the original.
Even though I didn't really enjoy the first game I am getting excited about this one.
According to the launch trailer these super heroes and evil doers didn't realise the damage they were causing in their battle and I suppose we are going to try and put that right in the sequel, though I don't think an indepth story is really what we are being offered here.
The game looks like it could be a lot of fun and all we need to do now is choose which side we are going to be on. Well I have watched my fair share of action movies so I know I want to be on Wolverines side as he always kicks ass.
I just hope the lady with the assets (up there) is on the same side… anyone care to enlighten me as to who that is?
Last Updated: September 15, 2009