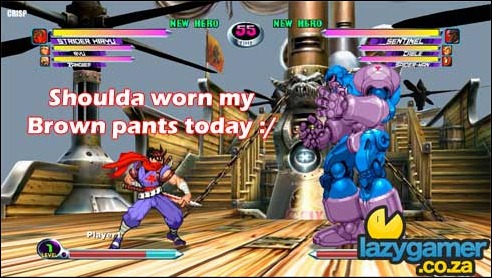 Earlier we let you know that the long rumoured Marvel Vs Capcom 2 would indeed be getting a PSN and XBL release, but those of you hoping it would get the same treatment SSFTII got with its HD release ought to brace themselves for disappointment
While Capcom have confirmed that the game will be HD, it won't have re-drawn sprites. Instead, its new visual enhancements come courtesy of bilinear filtering – giving you a choice of "Smooth" or "Crisp" thanks to 2x and 3x filtering respectively. For purists, they've also opted for a "Classic" mode, keeping the clustered pixels free of artificial smoothness.
The game is centered around Dreamcast code (the arcade hardware running the game was virtually identical), meaning you can expect the game to be as unbalanced as ever.
Source : Capcom Unity
Last Updated: April 29, 2009