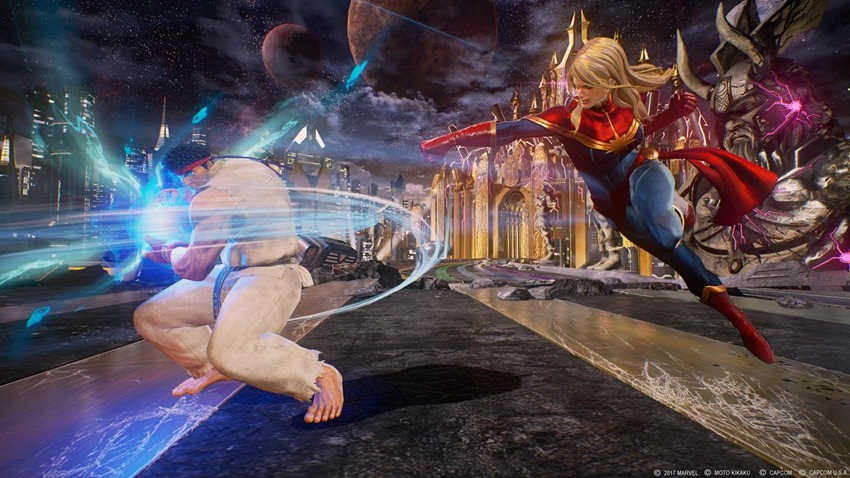 To this day, I still have no idea how to actually play a Marvel vs Capcom game. I mean I can technically play it, but I am pretty much the proverbial monkey behind the fight stick who is randomly pushing buttons and seeing what sticks. I'm also usually sitting and oooohhhiiing at all the pretty colours that my actions inadvertently unleash, although that might be a side effect of the seizure that a mega-combo induces.
Marvel vs Capcom Infinite however, promises a more relaxed attitude to learning the ropes. Perfect for dullards such as myself, there's apparently going to be a revamped system that will be easy to learn and challenging to master. Nice. Announced late last year, Capcom's newest brawler finally has a release date as well: September 18. And a sexy collector's edition that Thanos would murder half the galaxy for in case you ever wanted to be an omnipotent god who rules all of time and space. Just look at it: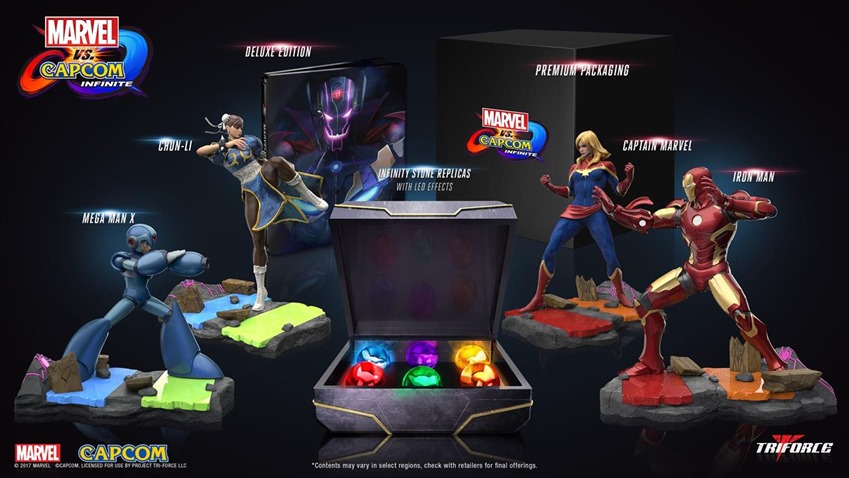 Triforce is responsible for the beauty above, and while the little statues of Chun Li, Iron Man, Mega Man X and Captain Marvel are rad, it's those Infinity Stones I want. They've got LED effects, and the only thing missing is a grand golden gauntlet to house them in. Oh wait there it is. Thanos has it wrapped around my neck right now. That'll set you back $199 in the US, which in Zumanomics translates to R3 billionty and nine elevens. Yesterday's trailer also confirmed some new fresh faces in the mix:
Ultron
Hulk
Thor
Hawkeye
Rocket Raccoon
Chun-Li
Strider Hiryu
Chris Redfield
I'm not done yet! Here's a whole mess of new screenshots to go with the eye candy above:
It's turning out to be a good year for the fighting genre. Injustice 2 launches next month, Tekken 7 not too long after and then Marvel Vs Capcom Infinite. That should be enough fisticuffs to tide anyone over for a few good years.
Last Updated: April 26, 2017