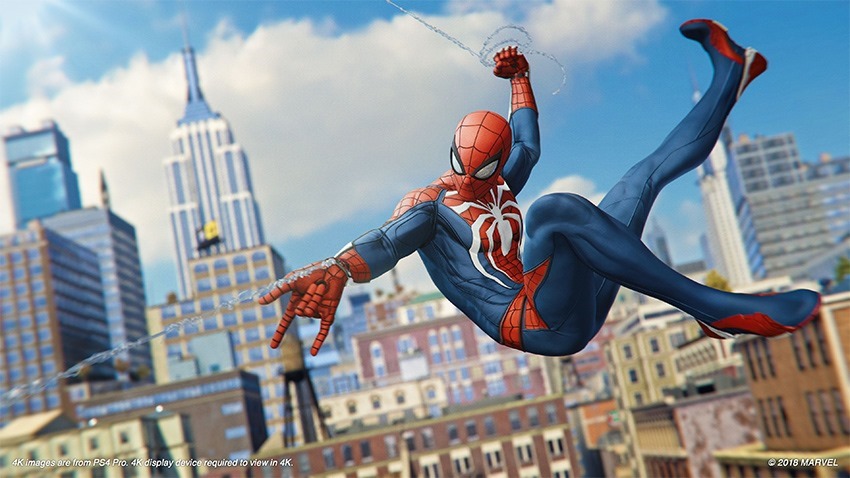 For a long time, Rocksteady and Warner Bros' Arkham City was the best-selling superhero video game of all time. And that makes sense! The Arkham games redefined what hero games could be. While I still favour the first game, Arkham City's more expansive open world was obviously a big drawcard.
After years at the top, the game has now been usurped. At least, in the US. According to the NPD's Mat Piscatella, Marvel's Spider-Man is now the best-selling superhero video game ever made. What makes it impressive in this instance is that the game is a platform exclusive, only available on Sony's PlayStation 4. Arkham City was released on PC, PS3 and Xbox 360 – at a time when those consoles had a ridiculous install base.
Coming in behind Arkham City (now in second place) is the pretty damned good but maligned Arkham Knight, which is followed by LEGO games, more Spider-Man games and then the Injustice games.
If you haven't played Spider-Man yet, well you're missing out. Here's what we said about the game in our review:
"Marvel's Spider-Man is charming and energetic, action-packed and surprisingly capable of tugging on your heart strings to deliver a one-two punch to the emotional gut. If you had to sum up Marvel's Spider-Man in one word, nothing would be more apt than…amazing."
It'll be interesting to see if Crystal Dynamics' The Avengers game will be able to enter that list. While The Avengers is a massive property right now, that game's reception hasn't gone down particularly well. We do know that we'll be seeing a bigger, better look at the game after Gamescom, so hopefully it looks and plays better than it did at E3.
Last Updated: July 19, 2019