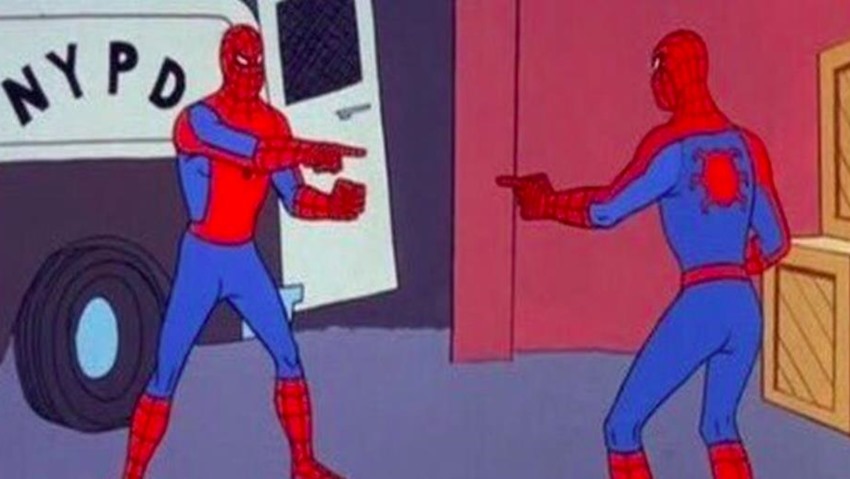 There a lot of metrics used to gauge the quality of a game, but nothing gets a community wound up tighter than Batman's reaction to a Martha Stewart special than the mere mention of the word downgrade. It's an idea which was popularised in the wake of Watch_Dog's initial launch several years ago, with fans up in arms that the game apparently looked nothing like the product that was shown at an earlier E3 event.
That idea is still alive and kicking, having reached a new level of outrage over something that clearly signals the alleged shoddy work that Insomniac Games has put into their attempt to make Spider-Man amazing again (Suck it Trump, I'm copyrighting that). I mean, look at this puddle we saw in an earlier build for Marvel's Spider-Man at E3 2017, and then compare it to the second screenshots clear lack of puddles:
@insomniacgames @JamesStevenson @bryanintihar What's with the downgrade yet again? #SpiderManPS4
(top is 2017, bottom 2018) pic.twitter.com/bab85E624A

— Spidey (@spiydaman) August 20, 2018
It's just a change in the puddle size, there's no downgrade at all

— Insomniac Games (@insomniacgames) August 20, 2018
That is a clear downgrade right there. I mean, you call that a shallow body of water? I've seen deeper pools of hazardous liquid in my bathroom after a shower. SCANDALOUS. While you could chalk PuddleGate up to just a few agitators crying foul and absolutely refusing to listen to Insomniac Games attempts to explain that a smaller puddle is in no way indicative of the overall quality of the game, a subreddit paints a different story with over 15 000 upvotes on the subject.
Coincidentally, 15 000 people on Reddit probably also believe in the Flat Earth theory, vaccines causing autism and Scientology being a harmless practice instead of a life-crushing cult of Tom Cruise-worshipping scam artists, but there's probably zero links between the two groups. Back on Twitter, Insomniac Games have been trying to ease any fears of a graphical downgrade.
"I am telling you, I talked to the technical and engineering and art staff, and looked at the live code of this from the final build. There was NO DOWNGRADE," Community director James Stevenson said, to no avail when confronted by the harsh reality of armchair experts claiming to know how video game graphics work because they'd spent a few minutes reading up on the subject over on Wikipedia.
Look, there's more to a game than just graphics, and projects do change over the course of development. What might work for a trailer might not be best for a game, but tell that to someone who gets dangerously close to having an aneurysm just because there's a stray hair out of alignment on a 4K character model.
I've been playing Spider-Man since last week, and while I can't talk about it just yet because of the review embargo (look for that review early next week true believers!), I can say that the PuddleGate outrage is massively misplaced.
Last Updated: August 31, 2018