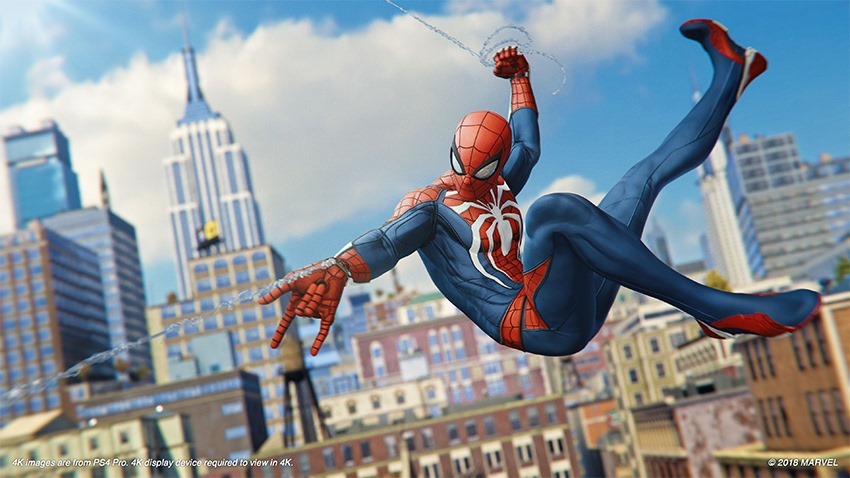 Marvel's Spider-Man is a phenomenal game. It's one of the best super-hero games, and easily the best Spider-Man game ever made. Critical reception for insomniac's latest has been overwhelming. Our own Darryn loved the game, and how Insomniac managed to capture Spider-Man and Peter Parker's essence. The web-swinging is also sublime, so it the game just feels right.
"Marvel's Spider-Man is charming and energetic, action-packed and surprisingly capable of tugging on your heart strings to deliver a one-two punch to the emotional gut. If you had to sum up Marvel's Spider-Man in one word, nothing would be more apt than…amazing."
I loved the game too, though I did find the open-world and side activities do start becoming a bit repetitive, but that's the nature of the genre, really. If you're a fan of great action games – and especially if you're a fan of the spectacular web-head – then you're in for a treat, as the game is out today. I'm sure many of you are sitting at your desks with a fresh, unopened copy of the game waiting for you (or waiting on your PS4 at home, in this digital age), eager to explore New York. Not too much longer now, true believers!
There's a new extended trailer for the game that likely won't help with that excitement. Here's your opportunity to Be Greater.
"Sony Interactive Entertainment, Insomniac Games, and Marvel have teamed up to create a brand-new and authentic Spider-Man adventure. This isn't the Spider-Man you've met or ever seen before. This is an experienced Peter Parker who's more masterful at fighting big crime in New York City. At the same time, he's struggling to balance his chaotic personal life and career while the fate of millions of New Yorkers rest upon his shoulders."
Marvel's Spider-Man is out now, exclusively on PlayStation 4.
Last Updated: September 7, 2018