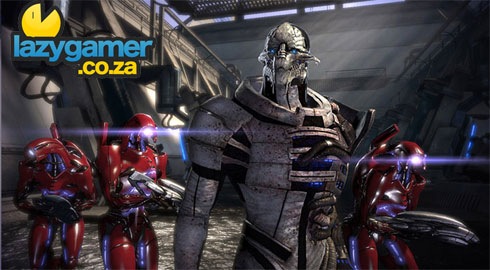 Boyoboyoboyoboy! I'll admit – I've not been this excited for a game in quite some time. The original Mass Effect stands as one of my favourite games this generation, and its sequel is nearly upon us.
Thanks to IGN, we have the game's launch trailer for your viewing pleasure, and it's all kinds of awesome. I've already told my significantly better half not to expect too much interaction from me once the game's out – and I'm not even sure boobs will be able to get me to stop playing. Yeah, ok..who the hell am I kidding? Boobs will always get me stop playing – and then after playing Mass Erect for a while, I can get back to saving the galaxy. Win!
The game will be out next week Tuesday for our American friends, and the following Friday here. Hit the jump for the trailer.
Last Updated: January 21, 2010