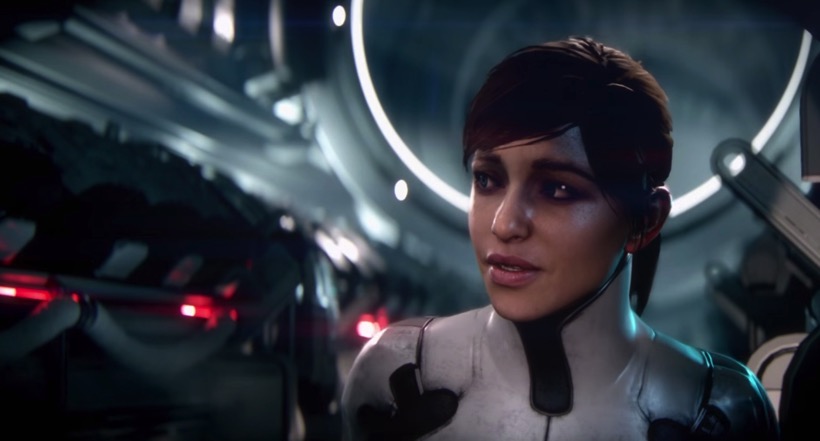 Did you know that you can play a BioWare game and not romance anyone? I know, I was shocked, too. While the relationships (romantic or otherwise) that you forge in these games are often the most memorable part of the experience, they don't always feel organic. While the games have improved and it's no longer simply a matter of inserting gifts until sex comes out, the personalities and relationships don't always feel that realistic. But it's a priority for BioWare.
Speaking to IGN, BioWare Creative Director Mac Walters explained:
In the past we've been very, eh, I'd say somewhat formulaic in the way we presented them. We're trying to look at more organic ways to have those relationships evolve. Aaryn [Flynn] talked on stage today about offering more freedom to players than ever before, and that includes areas like this as well — how you engage in those types of relationships and the gating around them throughout the timeline of the story.
We know the expectations of the fans, so it's something we haven't forgotten and something we take very seriously
Part of that realism? How relationships progress will also be applied to how the protagonist interacts with the rest of the squad, too. There's also an understanding that not all people are the same:
Some people may be more standoffish and will take a little longer to warm up. That's just natural human nature, and alien nature apparently, too.
I'm glad. I often spend lots of time building relationships with my whole crew, romance options or not. It will be nice if those friendship became interrelated. We're all stuck together on the ship, in battle and shoved into the Mako – those experiences should build on each other and create a real team feeling.
We'll be getting more information about Mass Effect: Andromeda this (northern hemisphere) fall. I don't know how I'm going to wait.
Last Updated: June 14, 2016