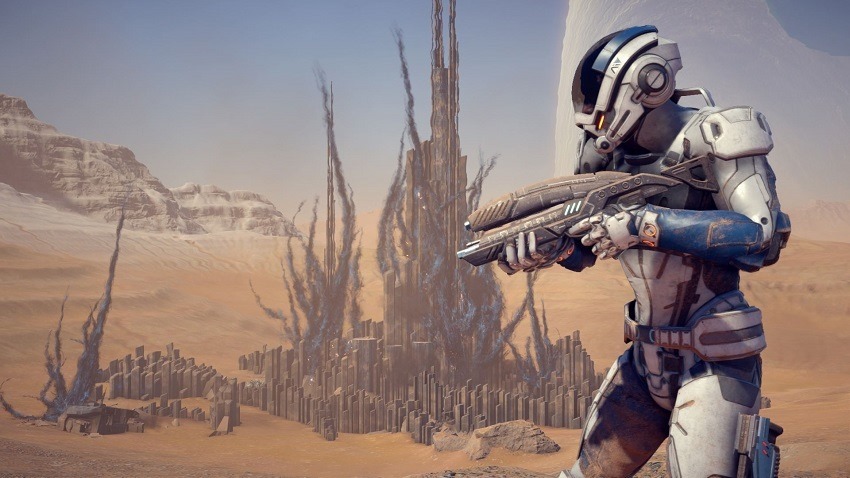 Mass Effect Andromeda certainly didn't set the world on fire during a year where nearly everything else is. Even though it's still a decent game in its own right, it's hard to escape the tinge of disappointment when taking it as the "would be" jumping off point for a new series of entries in the franchise. So much so that even EA has put the franchise on ice for the foreseeable future, and even made their game available on EA Access in just seven months.
In a new update to both EA Access (for Xbox One) and Origin Access (for PC, keep up), EA is adding the fourth Mass Effect game into the library for all subscribers to enjoy for free, sometime before December. It will sit alongside the growing library of games, which already includes the likes of Mirror's Edge Catalyst, Star Wars Battlefront and more. Dead Space 3 will also be joining the library, hot on the heels of Dead Space 2 joining just last month. Sadly, this will be exclusive to Xbox One.
The additions to the vault will be just one of the attractions. EA Access and Origin Access will also play host to a bunch of early access programs for EA's remaining titles for the year. Subscribers will be able to get their hands on Battlefront II, The Sims 4 (on Xbox One) and Need for Speed: Payback days before everyone else. As always, progress will be stored and carry over should you purchase the game at anytime afterwards.
Despite what EA might do wrong with their many of their business decisions (Star Wars Battlefront II is just the latest example of loot boxes encroaching still on gameplay), EA and Origin Access has been a pretty solid service for the most part. Even if you just initiate a subscription for a month or two to play the many games you might have missed out on in the past.
Last Updated: October 11, 2017