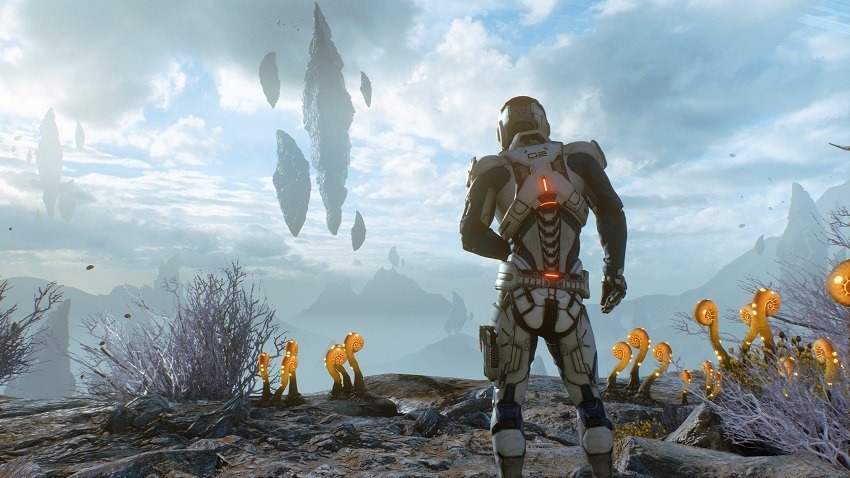 Mass Effect Andromeda isn't a terrible game by any stretch of the imagination, but it's certainly not up to the the high bar the original trilogy set (penny for every time this is true). Andromeda was in development for a long time over at BioWare Montreal, and stayed hidden for an even longer time during development. As it turns out, there were logistical and problematic reasons for this, with shifts in scope, understaffing and more problems plaguing the game the ultimately failed to reignite the franchise.
There're many issues that brought the game down over years of development, all of which are nicely detailed in a new report by Kotaku. The report goes into real depth on the issues that plagued development, one of the most notable being scope. Andromeda started out as the long after Mass Effect 3 sequel it ended up as, but initial designs for the game were drastically different.
BioWare initially envisioned a game that had procedurally generated planets, a lot like No Man's Sky eventually went with. The idea actually stuck with the game until late in 2015, with several prototypes and robust frameworks created to support it. But as No Man's Sky demonstrated, that sort of mechanic ended up not being fun, eventually being stripped out in a massive change of scope. Player-controlled space flight was also removed, and the project itself was fundamentally restarted. Andromeda, as it was released, could almost be thought of as an 18-month project.
This is just the tip of the iceberg. The animation team was also critically understaffed during the entirety of development, something which was evident when Andromeda launched with a multitude of terrible character animations and bugs. Outsourcing also made issues worse, with logistical problems between Montreal and studios in Vancouver and even South Africa. BioWare Edmonton eventually threw in Mass Effect writer Mac Walters to take over director duties – a move which Montreal didn't like, but Edmonton though necessary to save the game.
There're many other smaller issues that all contributed to compounding the mess that Montreal found themselves in, and the entire report is a fascinating deep dive into the often private difficulties massive projects like this face. The result is less so – BioWare Montreal has been downsized, with several developers moving to other EA owned studios to help out with other projects. Montreal itself is now a support studio, and Mass Effect as a franchise has been reportedly shelved for the time being.
Andromeda was ambitious. But sometimes that ambition is what gets the better of the people trying to make it a reality.
Last Updated: June 8, 2017