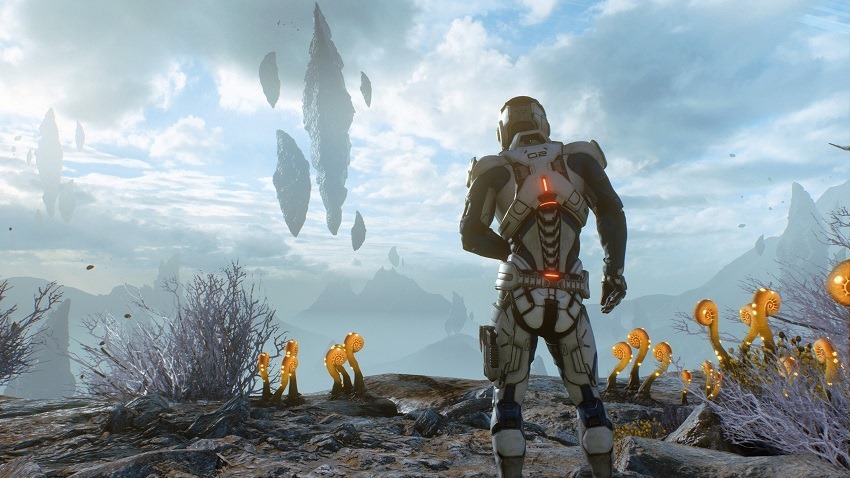 Mass Effect Andromeda struggled to gain momentum from the moment it hit the ground. The plethora of technical issues and lukewarm critical reception were uncommon for the space RPG franchise, despite it still being a relatively good game. The negative attention has seemingly not gone unnoticed either, and EA has reportedly already made moves to shelve the series for the time being. Mass Effect is on ice for the foreseeable future, and its development studio is being restructured.
A report from Kotaku states that BioWare Montreal is being turned into a support studio, helping out other BioWare properties and EA studios. Some of the development team has already been shuffled to EA Motive, who are helping DICE on the single-player content for Star Wars Battlefront II. The rest of the studio is aiding BioWare Edmonton – the main studio who is heading up their new IP, Project Dylan. The game is expected to be announced at E3, but might only launch in 2019.
Support for Andromeda will also continue, with BioWare Montreal continuing to push out patches and fixes for the recent title. But fans hoping for some continuation of Andromeda's tale should brace themselves for a wait. There's no indication that EA are assigning a team to a follow-up immediately, with the report indicating that they're instead letting the series sit for sometime.
Mass Effect Andromeda was the first game in the franchise that BioWare Montreal had developed. The studio was founded to help create additional content for both Mass Effect 2 and 3, which were headed up by BioWare Edmonton at the time. The development of Andromeda was troubled though, with the team experiencing a multitude of technical issues and a shifting scope change that resulted in the many issues you see still standing in the final product.
Mass Effect is a huge property for EA, so it's unlikely that the series is gone forever. But just like the wait between Mass Effect 3 and Andromeda, don't expect anything new anytime soon.
Last Updated: May 11, 2017