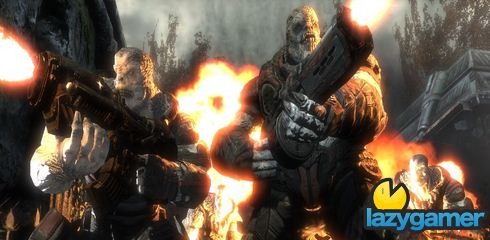 Well well well what this? It seems that our friends over at Gamerlobby.net have some awesome plans up their sleeves.
I sneakily found the competition sight earlier today and had a chat with koldFU5iON to try and find out what it is all about.
Unfortunately he is remaining pretty tight lipped but he did say that he was going to be on The Verge tonight to announce it so make sure you tune in.
Click through to see a pretty awesome custom trailer for the event
From the tournament page it is pretty obvious that we are looking at a Gears of War 2 tournament with cash prizes to be held in the not to distant future.
So if your interested in walking away with a cool R1000 each then keep your eyes peeled as we will be bringing you more information just as soon as we catch up with kold…
Last Updated: September 28, 2009