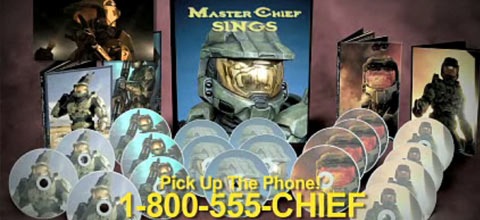 I can't say that I am entirely sure where to start with this one.
This spoof video from IGN is just plain odd, but in an awesome kind of way. They have recreated one of those super-cheesy music compilation infomercials that you see on TV during the middle of the day.
If you call right now, you can experience the great sounds of tracks like Groovy Kind of Kill and Another Day on Valhalla.
Nearly brought a tear to my eye. Video after the jump.
Last Updated: April 21, 2010