What is going on South Korea? You were once a breeding ground for some of the best eSports talent around. First, the South Korean competitive gaming community was rocked by match fixing scandals which completely destroyed competitive Starcraft, now the South Korean police have uncovered, and busted, a $350,000 illegal scripting operation for League of Legends.
League of Legends is the most popular game in South Korea. It's back on the top of the list for PC Bangs, overtaking Overwatch once again by over 10%, and proof that if you want to run an illegal LoL operation, South Korea is probably the best place to start. What is scripting you might ask? It's third party software which aids you in your play making your character perform actions faster than you. Someone is about to attack you? Nope, use a defensive and run away. Someone is in the radius of one your abilities – fire it off as soon as possible. Scripting allows inhuman reactions and the operation has sold their software to thousands of Korean gamers.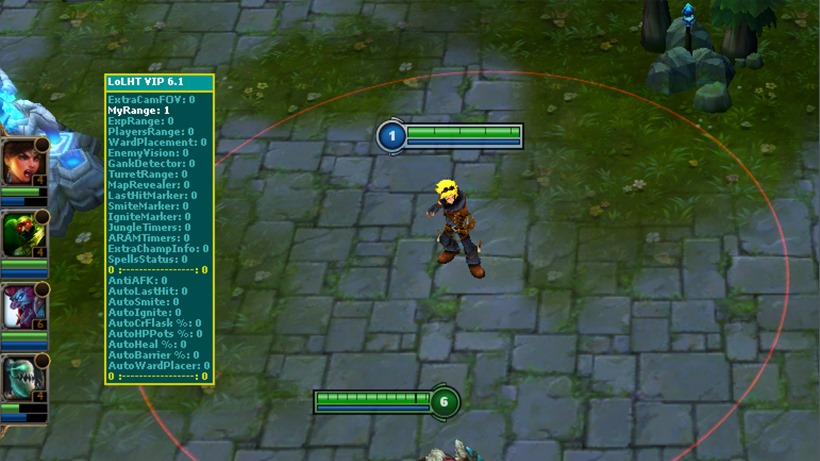 The report came from Korean site Yonhap News (translated by Askhon Esports), where the Department of Cyber Safety of Seoul Metropolitan Police Agency (say that ten times) busted the operation which consisted of 11 people who were charged with violating the law with regard to the promotion of information and communication network use. The program, LoL Helper, was sold to an unknown number of people, assumed to be thousands, which reached $350,000 in profit for the operation.
The group involved weren't very discreet with their software – adding images, videos, and guides to their website (now down), blog and other various sources. Riot Korea were quick on the draw as well, urging the police to take action after they'd given up banning people using the software and decided to go after the source instead. Riot Korea apparently offered the banking details and IP addresses of the users leading to the arrest of the LoL Helper team. This is prevalent in South Korea, but not as popular in other regions, and once again destroys the credibility of the scene. Luckily for League of Legends, it's the largest game in the world, so it will not suffer a similar fate as Starcraft II.
The big bust has led to a new amendment bill being passed in South Korea on November 30th. "The act of manufacturing and distributing programs that are not permitted or provided by the game developers are now deemed to be illegal." What has happened to the accused? They've been fined $43,000 each and will spend five years in prison.
Last Updated: December 2, 2016