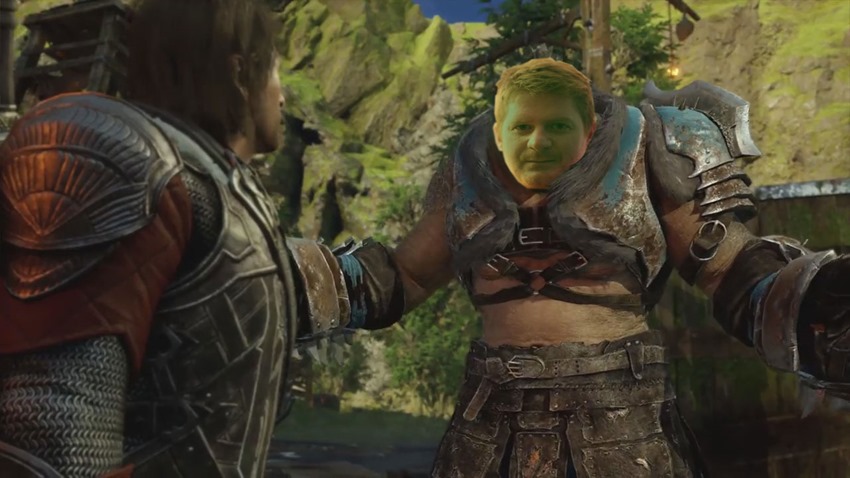 It's the early hours of Middle-Earth: Shadow of More Doors Mordor, your family is dead and that red-eyed bastard Sauron is giggling away in his tower as he turns the lands around him into the art design of the first Gears of War game. Hey, at least you've got Ratbag! Imagine an orc, weak and despised, vile and useless that you conscript to help you turn the tide on the various War Chiefs pillaging the land.
Sort of like Nick then, but slightly less smelly. While Ratbag would eventually meet the business end of a mace, he served some purpose in Shadow of Mordor. A tactic that'll be useful the second time around in the sequel Shadow of War, as Talion recruits a few new Orcs to his side. Y'know, if he doesn't kill them first. Like this new Orc captain, who goes by the name of "The Agonizer":
"He wants to be badass, he wants to be cool, but he really second-guesses himself and he overthinks everything," Agonizer voice actor Kumail "Silicone Valley" Nanjiani said in the video above.
He writes these insults, and then in the moment he's not sure if they're good or if he can commit to them.
It's actually interesting to see the process that developer Monolith uses for creating the facial animations for the Orcs, which apparently appears to be having a GoPro in the actor's face as close as possible. EXTREEEEEME! It's also nice to hear an Orc voiced by someone who doesn't hail from Britain's most Cockney suburbs for once, just to add some variety to the vocal talent.
Not long to go now until Shadow of War hits shelves. I'm still gleaming after having recently completed Shadow of Mordors, which was well worth the R50 spent on it for over 30 hours of fun. In Lord of the Rings hours, that's like at least one-half of the super-duper extended version of The Fellowship of the Ring: Those f***ing Hobbits are having Fourth Supper.
Last Updated: July 31, 2017