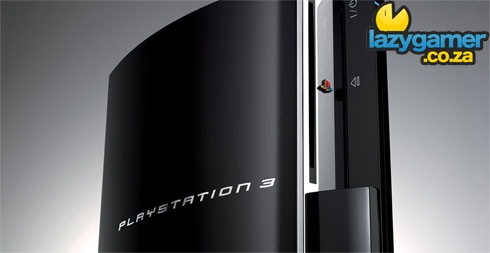 Proving that the PS3 is the console of choice for the discerning gamer, Metacritic's first annual Game Platform Power Rankings have demonstrated that the best games are found on Sony's console. A total of 5 of the top 10 rated games of the year appeared on the PS3, including the game that took the number 1 spot, Uncharted 2.
Microsoft's Xbox 360 game in third, following PC gaming – which obviously isn't as dead as people think it is. The Xbox actually had the highest number of good releases in 2009 – with 88 games garnering a Metascore of 75 or higher – but I've always been an advocate of quality over quantity.
Which brings us to the unfortunate Wii. The white waggle box has a reputation for being the home to mindless shovelware – and Metacrtic's median ratings aren't going to change that preconception. Of the 362 releases – almost one rubbish game a day – only 28% of them are any good, with only 1 game the whole year being considered "great."
You'll find more charts, numbers and a large water buffalo after the jump.
Click on each image to embiggen, and make legible!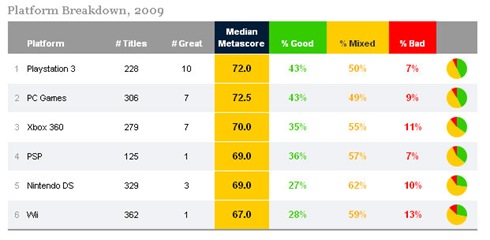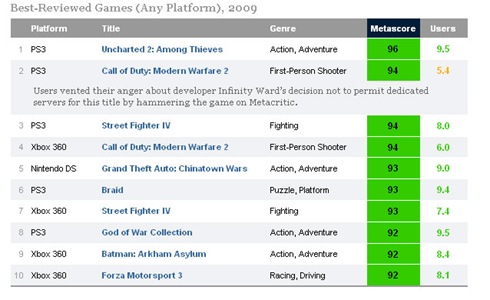 As promised :
Source : Metacritic
Last Updated: December 11, 2009