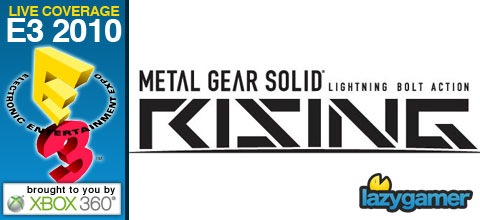 Did you watch the MGS : rising video and upon seeing Raiden cut a dude in half while cutting him in half think "This would be perfect for motion control, and would make that Star Wars Kinect thing look completely stupid in comparison?"
Well it seems that the action-oriented prequel to MGS4 may just get waggle of its very own.
Creative Producer Shigenobu Matsuyama confirmed to IGN that motion control was indeed on the cards. "We are – yes — experimenting on both [Move and Kinect]," he said.
Those of you who are averse to motion controlled gaming though needn't be worried – in the same breath he affirmed that their focus would be on traditional controls. Here's the trailer video again – watch and see if that sword action is begging for motion control.
Source : IGN
Last Updated: June 18, 2010