What can I say about the greatest face-off that ever happened? Not that much as Mario And Sonic competing at the Olympic Games isn't the biggest of shocks to one's rig.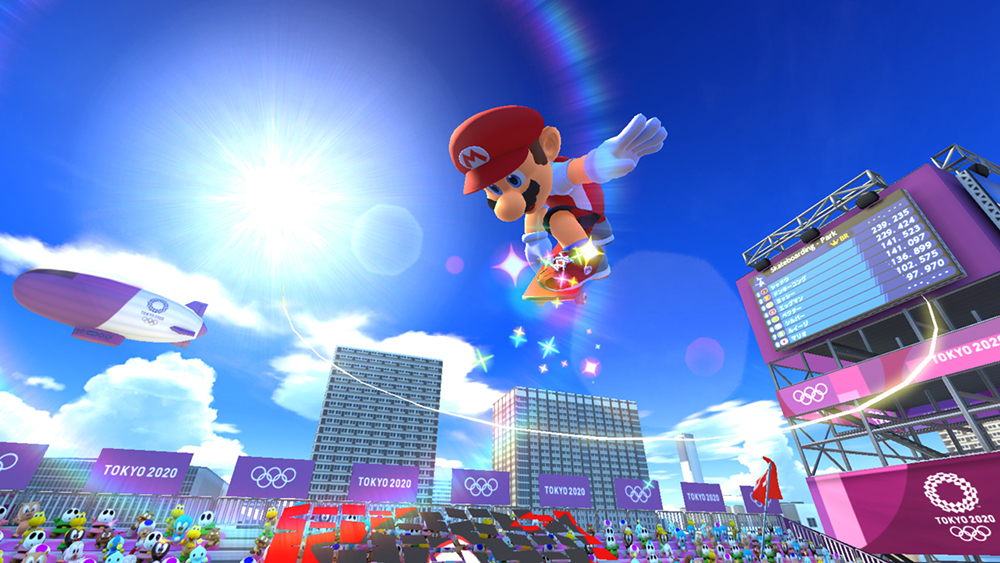 But that being said, there is a sense of unity about this section of the Nintendo universe. Unlike Smash or even that weird outing with the Rabbids, the Nintendo Olympic titles are a more positive celebration of Japanese video game characters. It may be only two franchises, but they are emblematic of the atmosphere that Nintendo, and indeed the rest of the country, are looking to create and sustain.
And so come 2020, The Olympic Games will take place in Japan, and Mario and Sonic and everyone else will get involved in a title that is exactly like Mario Party (except in that, you know, skill actually matters).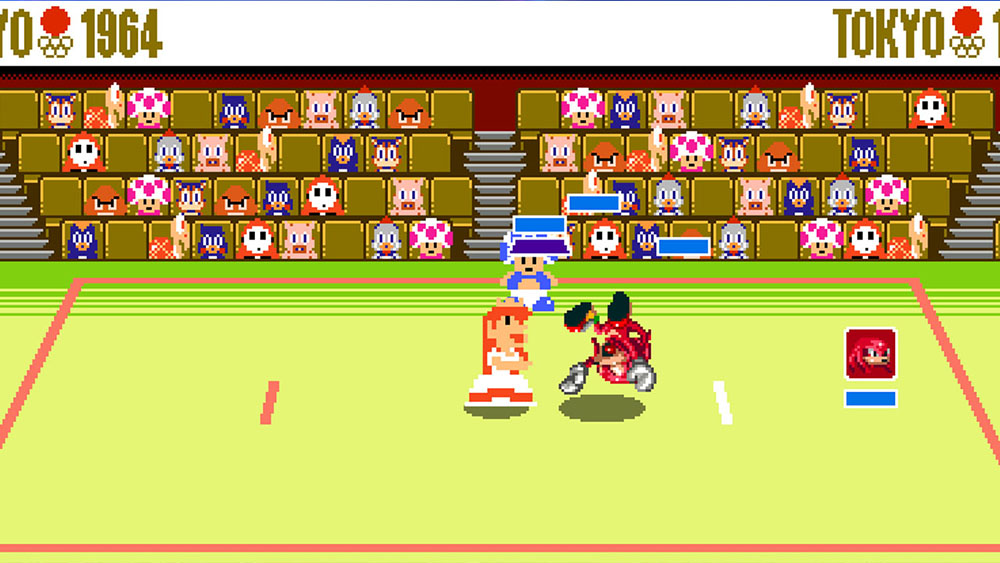 Right off the starting line, I had fun with the motion controls. They brought back memories of the Wii, the console on which the first of these Olympic games game, debuted. You partake in a discipline using a variety of different actions, ranging from logical (pulling back a controller as you aim in archery), to symbolic (running a marathon using your arms), to bizarre (where is this motion to be found in surfing?). The jury may still be out on the potential for motion control, as you can very much the limitations especially since its a prerequisite to this gameplay, but there's no denying that it is still heaps of fun.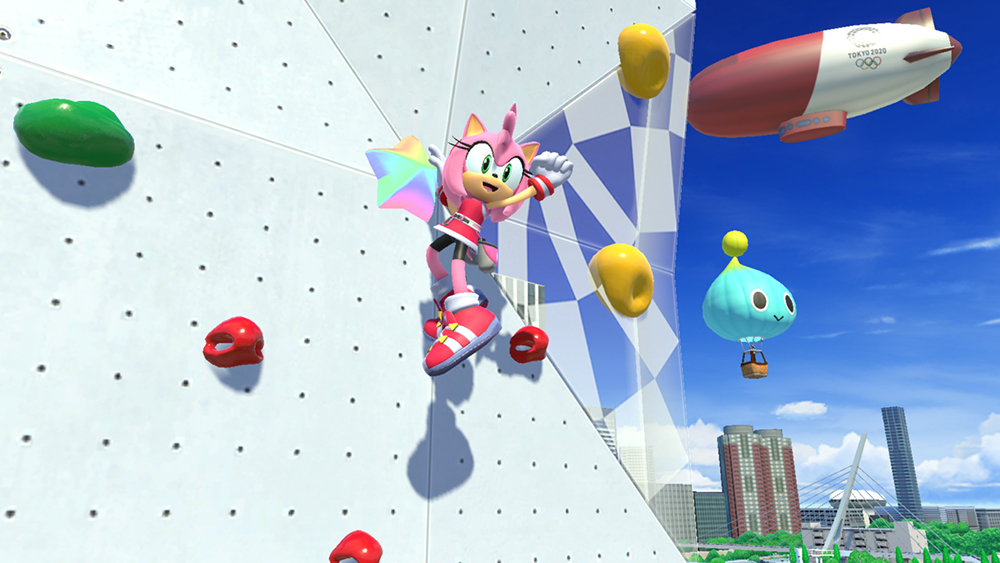 A huge portion of the Games are there to play. As per the usual with Nintendo, the interface and menu navigation are dead easy to find your way around, and the game offers up the full roster of characters that we know and love (I'm not sure one can truly "love" Sonic, but whatever). Going into a match with yourself or others, you treated to colourful visual splendour. The graphics are emphasised throughout but it is a) never overwhelming and b) features simple enough world and character designs yet still remains good to look at. Replay functions mean that you get to watch Amy Rose take down Bowser like the oversized pineapple that he is. Dependent on your level of skill, matches in each discipline can be over in a short amount of time, which means that you can play a great number of them in a short time period of gaming.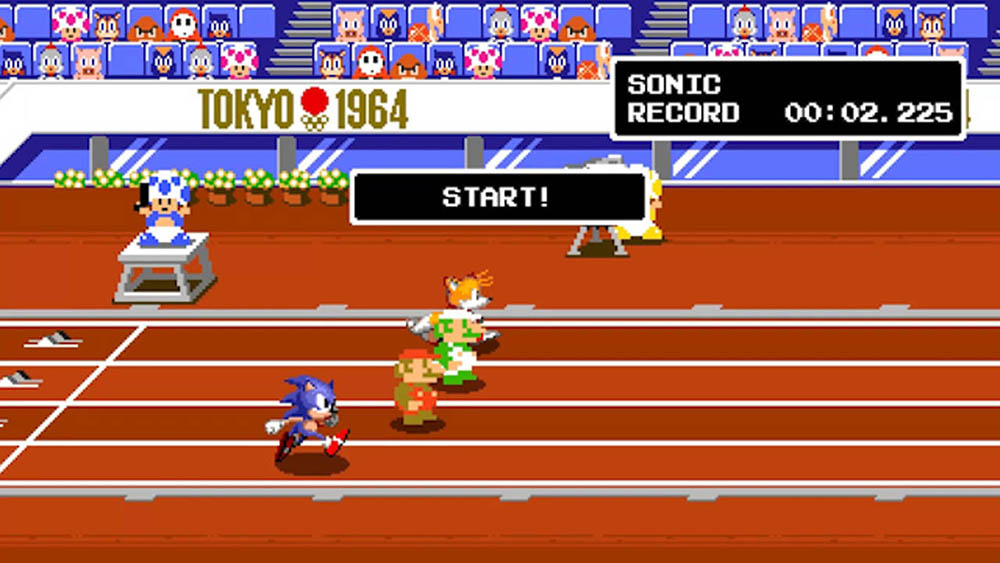 In a move that vertically integrates with the greater Nintendo business strategy, the game features a chance for players to play the Olympic Games of yesteryear. I'm talking first-gen Mario and Sonic in all their pixelated winning glory, participating in their original environments though via our current-day controllers and mechanics.
Making the comparison, the gameplay is obviously not as engaging as the new stuff. But that's unfair and not the point. The point is to let fans revel in where all of this came from. And it still looks great. I will maintain that when it comes to ageing, Nintendo and the overall aesthetic of their titles are not matched by the other consoles. All that said, the retro gaming is but a novelty, and it does not detract nor add anything to the game's primary component.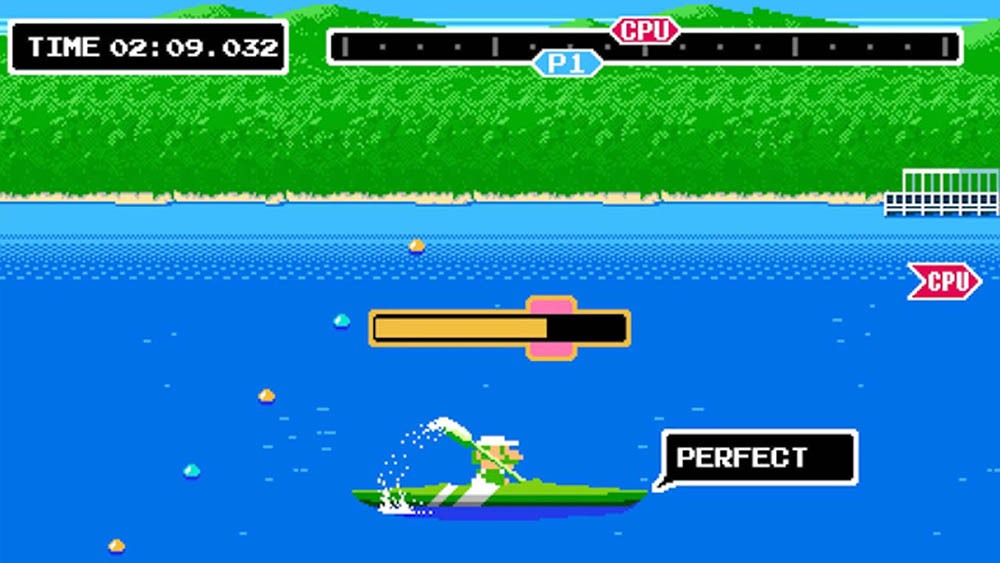 Come next year along with the real Olympic Games, Mario and Sonic at the Olympic Games will serve as a great party game. It's not necessarily a jewel in the crown for Nintendo, but it should remain a fun and inviting entry in their catalogue.
Last Updated: August 28, 2019