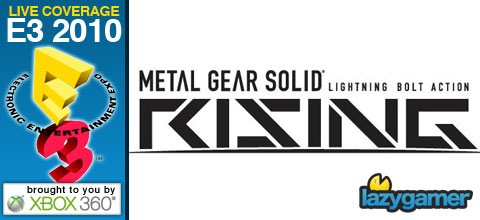 Overall, I thought Microsoft's Press Event to be a little disappointing. Unlike last year, there were no shock announcements, no big game reveals and nothing quite like the impact of Natal's announcement. Rebranded Kinect, we got to see a few of the games for the system – and they largely pander to the casual crowd.
None of the retail games shown really wowed me – bar one. Metal Gear Solid: Rising from Kojima Productions. It looks to have taken elements from Afro Samurai and refined them, resulting in a gorgeous, fluid action game that gives Ninja Gaiden a run for its money.
No word on release date, but it'll also be making its way to PC and PS3 when it does launch.
Hit the trailer after the jump!
Last Updated: June 15, 2010