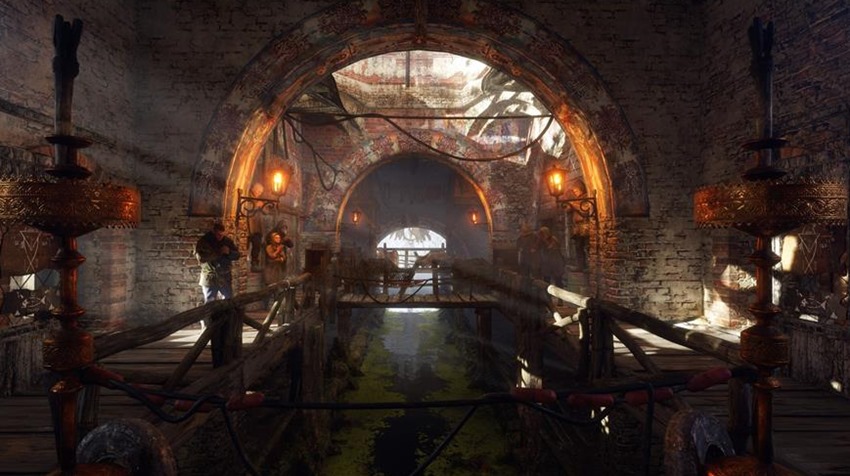 Metro Exodus developer 4A Games promised a beefy upgrade for its series of spooky Russian subway adventures on the two biggest console boxes around, and well…here it is! Also don't worry about PC, it hasn't been forgotten about either. It's totally in on this upgrade path and isn't being a third wheel at all.
The list of enhancements are vast, comprehensive, and way outside of my current knowledge pool of technology, as I still think it's 2003 and I want to hear about jaggies in PC games being diminished with anti-alien technology. Here's the full list of what 4A is throwing at Metro and please do not turn this into a drinking game where you down a shot of Jaegermeister cough syrup whenever you spot the words ray tracing:
Full ray traced lighting throughout, every light source is now ray traced
Next-gen ray tracing and denoising
Next-gen temporal reconstruction technology
Per-pixel ray traced global illumination
Ray traced emissive surfaces with area shadows
Infinite number of ray traced light bounces
Atmosphere and transparent surfaces receive ray traced bounced lighting
Full I am so sick of typing ray tracing already lighting model support with colour bleeding for every light source
DX12 Ultimate support
GPU FP16 support and thousands of optimised shaders
Support for DLSS 2.0 (PC Only)
Field of view slider addition in main game options
More polish and bug fixes
So yeah, it's all about the lighting in Metro Exodus if your PC can handle it or if you were lucky enough to grab a next-gen console. Bask in those rays, let them illuminate your mind, body, and soul while you wonder if selling your parents to Russian oligarchs with incredibly weird fetishes was worth the price.
On top of all that fancy lighting, you'll also be able to crank out a session of Metro at 4K resolution and at 60fps on PC, PS5, and Xbox Series X. Xbox Series S players will have to settle for good ol' 1080p on this upgrade path, but 4A says they'll be getting the lion's share of ray tracing effects as well:
The next gen consoles will benefit from dramatically reduced loading times thanks to our use of their SSD storage optimizations, boast 4K texture packs, and a range of platform specific features including spatial audio and controller latency improvements on Xbox, and support for the haptic features of the PlayStation 5 Dual Sense controller – anyone who's frantically tried to pump up the pressure on their Tikhar in the middle of a pitched battle will be able to imagine the kind of thing we're aiming for.
A huge upgrade, this version of Metro Exodus will arrive in a whole new package, and PC players will be able to grab it for free if they purchased the game on any of the main event digital distribution stores. Console players will also get the free upgrade, if they already own Metro Exodus.
Last Updated: February 16, 2021