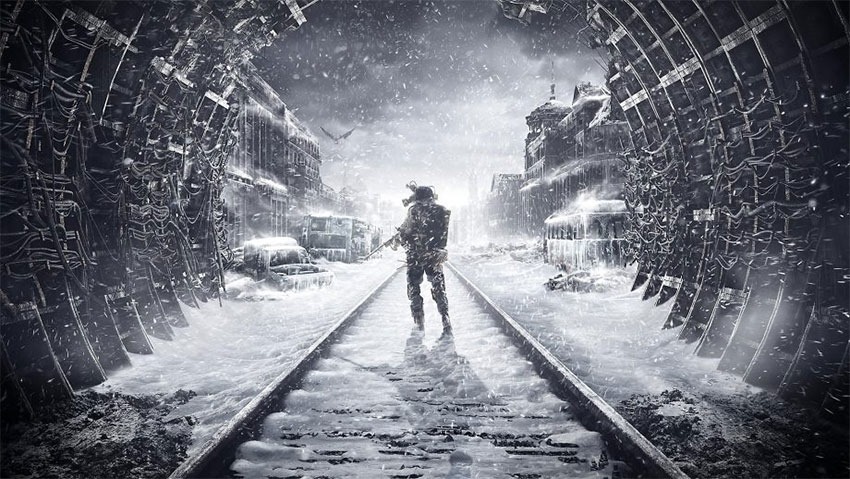 Metro Exodus, the latest game in the Russian subway horror story caused a bit of a story when its PC release was subject to a bit of exclusivity on Epic's Game Store. The game will eventually be making its way through to Steam in February 2020, but it seems it might be headed for another PC storefront a little sooner than that.
A listing for the game has popped up on the Windows Store front, and it looks like it'll be available to play there from Sunday, 9 June – which is, not coincidentally, the day of Microsoft's great big E3 press conference.
"Flee the shattered ruins of the Moscow Metro and embark on an epic, continent-spanning journey across the post-apocalyptic Russian wilderness. Explore vast, non-linear levels, lose yourself in an immersive, sandbox survival experience, and follow a thrilling story-line that spans an entire year in the greatest Metro adventure yet. "
It's even likely that Metro Exodus will be part of the great big PC version of its much lauded Game Pass service that's headed for PC. Microsoft said that they'll detail more on which publishers and games will be coming to that service at their E3 conference, so it lines up. Said Xboss Phil Spencer:
"Nowhere is that belief more important than on the PC. As the creators of Windows, we have a unique responsibility to ensure we're investing in experiences that benefit players everywhere, while respecting the PC community's preference for an open, highly customizable platform. We've not always lived up to our aspiration of keeping gamers at the center of everything we do when it comes to the experience they've had on Windows."
It's still not Steam, of course – but it looks like Metro Exodus will be partially freed from Epic's shackles from 9 June.
Last Updated: June 6, 2019