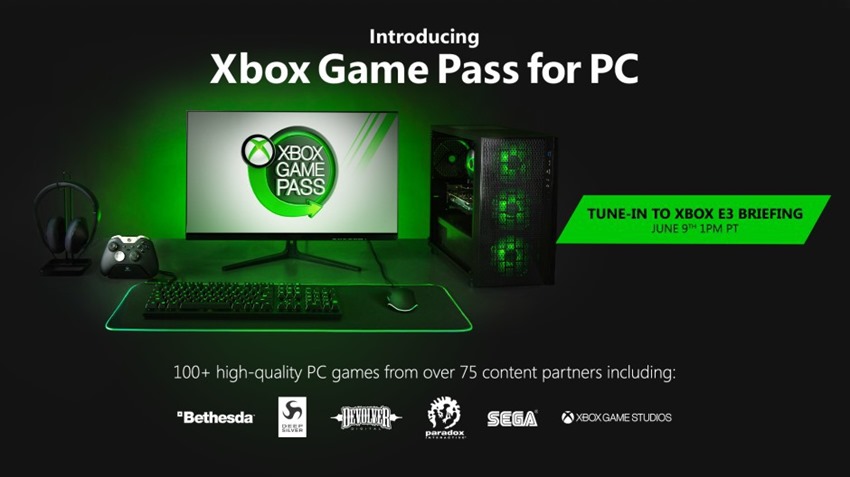 With just about every brand under the sun offering their own take on a subscription model service, Microsoft's Xbox Game Pass is easily some of the best value for money in a very crowded field. The idea is simple: A few bucks a months gets you access to a wide variety of games, with the library regularly updating itself and rotating a curated selection in every month with new offerings.
And so far, that selection is pretty darn great. Beyond the fact that brand new Xbox One games are available to play from launch day on the service, Xbox Game Pass has a stack of quality third-party games available as well for the Xbox One family of consoles. That value is about to get better, because Xbox One Game Pass is finally coming to PC.
"We believe the player should be at the center of their gaming experience and be able to harness the unique benefits of the devices they choose to play on," Xboss Phil Spencer said on the Xbox Wire.
Nowhere is that belief more important than on the PC. As the creators of Windows, we have a unique responsibility to ensure we're investing in experiences that benefit players everywhere, while respecting the PC community's preference for an open, highly customizable platform. We've not always lived up to our aspiration of keeping gamers at the center of everything we do when it comes to the experience they've had on Windows.
According to Spencer, the service will work pretty much the same on PC as it does on console:
Xbox Game Pass for PC will give players unlimited access to a curated library of over 100 high-quality PC games on Windows 10, from well-known PC game developers and publishers such as Bethesda, Deep Silver, Devolver Digital, Paradox Interactive, SEGA, and more. And just as we committed on the console, it is our intent to include new games from Xbox Game Studios in Xbox Game Pass for PC the same day as their global release, including titles from newly acquired studios like Obsidian and inXile.
Spencer says that Team Green is currently working with "over 75 developers and publishers to bring PC content to the service and we'll ensure the library remains curated and full of great PC titles across a variety of genres," with updates also arriving on a monthly basis. E3 may be a few weeks away, but Microsoft may have just fired off a massive opening salvo to kickstart a gaming season that sees the brand expand beyond the limitations of a console generation.
That, and the service is finally ditching UWP as well. HALLELUJAH!
Need more E3 in your life?
Check out our E3 2019 portal
Last Updated: May 30, 2019