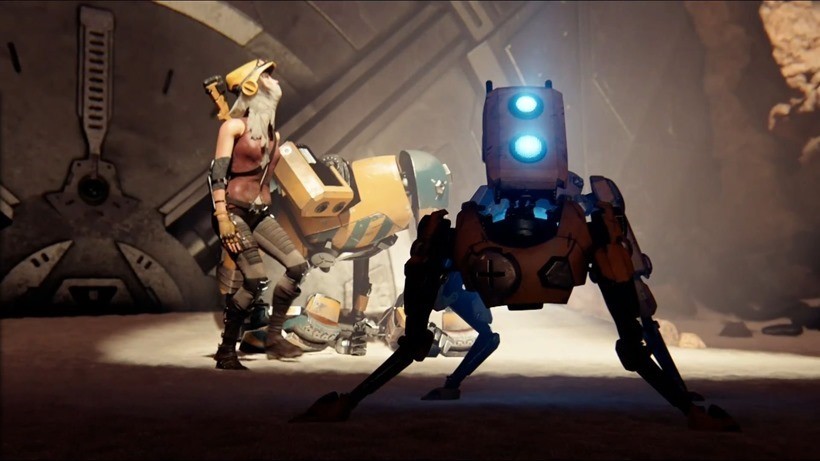 It might have gone into hiding since, but ReCore was certainly a standout reveal for me at E3 earlier this year. The Xbox One exclusive has names like Keiji Inafune (the creator of Megaman) behind it, as well as some of the minds behind the Metroid Prime making it an interesting – albeit peculiar – title for Microsoft to have homed. And it seems the game's developers thought so too when they were initially approached by the Xbox creators.
Speaking to The Verge for the first time since E3, ReCore Game Director and developer Armature co-founder Mark Pacini explained his hesitance to get into bed with Microsoft following the lukewarm response to the Xbox One at reveal. The focus on TV and Entertainment didn't sit well with Pacini, but he admires the changes Microsoft have made since then to make developers believe that this is a console for the purest gaming experiences.
"It feels like, for us, the runway's been kind of cleared. So we can just concentrate on making a really good game and putting features in that make sense for this game."
And that's good for Pacini and his team, with ReCore harking back to a time where games were a little less serious and more about just being a game. Pacini made specific references to inspirations such as Metroid and The Legend of Zelda, but stated that Armature are putting a little bit of a modern spin on what those two franchises meant for gaming as an industry.
"ReCore, at its heart, harks back to a different era in gaming, and trying to put a new spin on it, based on games that myself and Inafune-san have done in the past that aren't really being done anymore."
Despite having seen nearly nothing about ReCore since E3, the game is still slated to launch in Q1 of 2016. Previously Phil Spencer listed it alongside Crackdown 3 and Quantum Break as some of the biggest titles for the Xbox One in 2016. I'm pretty excited for it too.
Last Updated: December 11, 2015