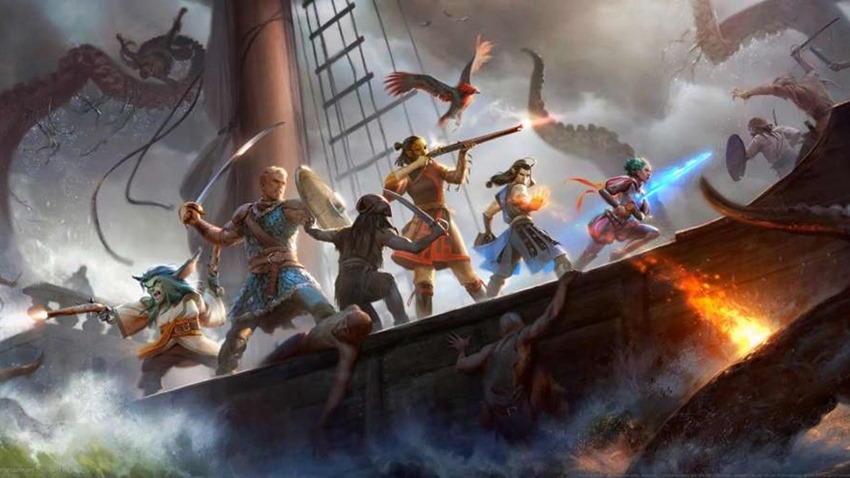 Microsoft and its Xbox gaming division may not have a consistent number of first-party games to rival Sony's PlayStation dominance, but the future is starting to look far rosier for team green. If you happen to be patient that is. Xbox has been on a buying spree recently, adding a number of studios to their brand in the form of Hellblade's Ninja Theory, State of Decay 2's Undead Labs and Forza Horizon's Playground Games.
That number of studios working for team green grew to thirteen over the weekend, as Microsoft announced at X018 that they had shelled out some cash to acquire legendary RPG studio Obsidian Entertainment, and had nabbed InXile Entertainment as well. While both studios will still have a level of independence available to them, Microsoft says that the acquisition will allow for "new RPG experiences for our players and fans."
"It was important for us to find studio partners who have strong creative visions, a mastery of their medium and are expert world-builders," corporate VP of Microsoft Studios Matt Booty said in a press release via VG247.
Obsidian and inXile embody all of these qualities while also bringing expertise on the PC platform and a unique RPG focus to the table. They will continue to operate autonomously with their unique talents, IP and expertise. As part of Microsoft Studios, Obsidian and inXile will have the support and freedom to fully realize their creative ambitions on both existing franchises and new RPG projects.
Not bad, not bad at all. Microsoft may have played catch-up with Sony this generation, but the current focus from the brand is one that is based on an eye towards the future. With Xbox Game Pass, new streaming technology and a focused ecosystem of consoles in addition to all the recent hiring of talent through recent studio purchases, Microsoft is laying one hell of a foundation for the road ahead.
Last Updated: November 12, 2018