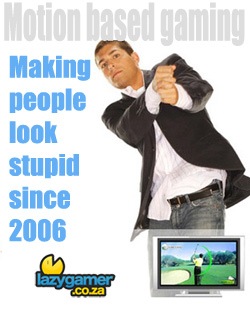 Reports have come in that Microsoft have purchased 3DV systems, an Israel-based company that specialises in camera-tracked motion.
Similar in function to Sony's Eyetoy, 3DV's "Zcams" are apparently more accurate than both the aforementioned Eyetoy and Nintendo's market-dominating Wii. They achieve this accuracy by tracking objects in 3D space, and are able to tell how far objects are from the camera.
Is this Microsoft's attempt at making inroads in to the lucrative realm of motion-sensing video gaming? Will Microsoft look to implement this in the 360, or are they planning on using motion sensing as the primary input method in their next console?
I bloody well hope it's not the latter – I'm quite fond of traditional controllers, and the 360 controller in particular. I'm also lazy, and don't wish to blur the lines between video gaming and working out. Now just where did I put those Doritos?
Source : HDTV Info
Last Updated: February 23, 2009