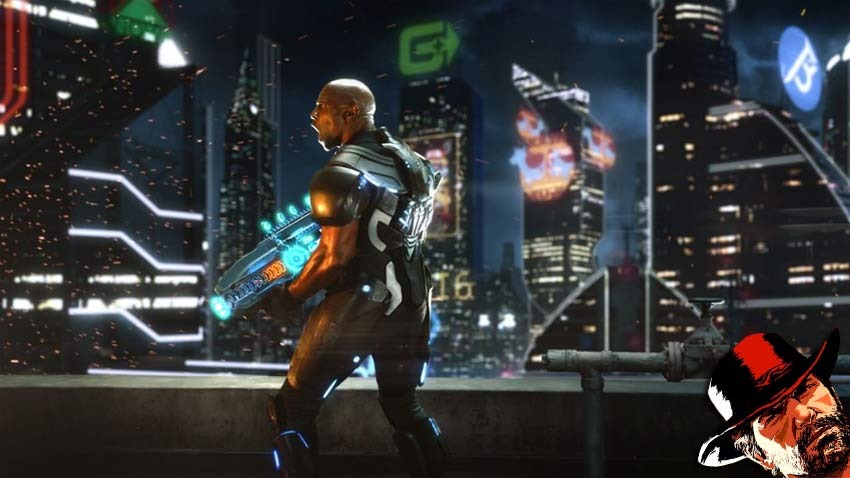 Crackdown 3…will it ever be released? Well it certainly won't be this year, as Microsoft's launch window for its kills 'n skills sandbox is February 2019. While that date pits Crackdown 3 against games such as Anthem, Days Gone and Anno 1800, it's still a hell of a lot better than the competition that it would have to face if it came out in jam-packed fourth quarter of 2018.
Chances are, Crackdown 3 would be drowned in an ocean of games that have more appeal and consumer loyalty attached to them. Something that Microsoft is keenly aware of, as Team Green has more than enough content to on the way for the Xbox One in the final quarter of the year. "We're going to get [Forza Horizon 4] out early [October 2] and before the blast radius," Xbox marketing big cheese Aaron Greenberg said to GI.Biz.
We didn't need Crackdown or any of our titles in this holiday window. We're planning to launch that in February, and then after that we will launch Ori and the Will of the Wisps. We like to have a steady cadence of content throughout the year. But there is more than enough content this holiday. That's why we're working with so many third-party partners to showcase their games and help drive our platform during that window.

I can't think of a holiday that had more AAA games in such a tight time period.
Also, who wants to tangle with Red Dead Redemption 2? That's one game that already has enough buzz behind it to outdraw plenty of its competition in the October high noon showdown. Factor in the Xbox Game Pass service which will have Crackdown 3 available on launch day to subscribers, and Microsoft can take its sweet time with Crackdown 3, even if every delay has made the game feel less relevant and more obsolete in a changing industry.
Microsoft's real system sellers will lie in its Game Pass service, Forza Horizon 4 and games such as Ori. Crackdown 3 is, unfortunately, more of a casualty than an asset at this point, but it does have some draw left in it after years of development. Sadly, it's just not that much of a draw.
Last Updated: September 10, 2018