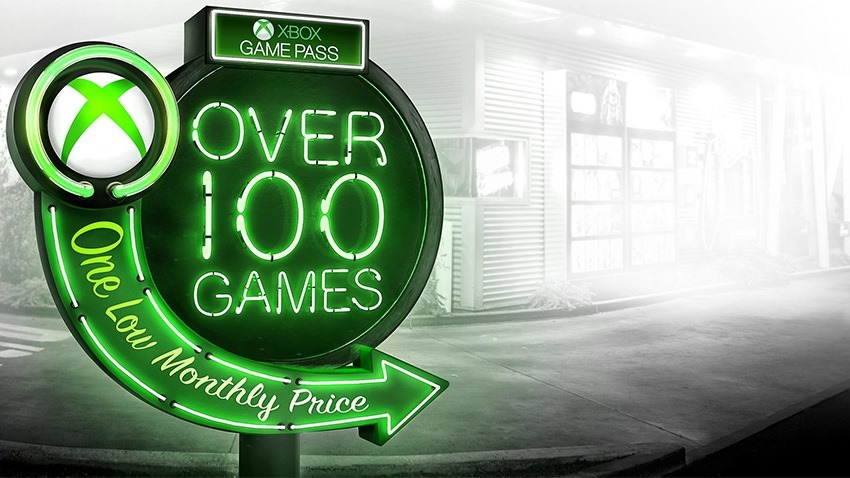 Microsoft's Game Pass is a service that offers fantastic value. For $10 a month, users can download and play an increasing selection of games – including Microsoft's latest ones – as long as they're actively subscribed. While some see it as the start of a "Netflix for games," Microsoft doesn't see it that way.
In an interview with GI.biz, Microsoft's head of gaming services Ben Decker said that the company sees Game Pass as additive, rather than something that'll become a single stop for games, in the way that Netflix is for video, or services like Spotify are for music.
"When we launched it, we thought an ever-increasing number of titles might be something that was really important to gamers," Decker said. "But as it turns out, that's not really what they're asking for. What we get from our customers isn't, 'I want a subscription that has thousands and thousands of games.' What we heard from them is, 'I want a subscription with 100, or a little more than 100, games. But I want them to be really good games. And I want a curated portfolio where I know what's in there is going to be really great to play.'

"We don't have a goal of being the subscription where you get all your content. This is meant to be additive to the ecosystem. We don't see a future where subscriptions are dominant. We see a future where customers have choice between a subscription and purchase-to-own, where there's a mixed ecosystem because that's what customers want, and that's what developers want."
And right now, the approach seems to be working. By adding its first-party games to the Game Pass mix, Microsoft's seen Game Pass widely adopted, and its users feel like they're getting something of value. They also believe that Game Pass is good for publishers because it allows for both developer and customer choice. Players can buy games outright or subscribe – and developers are free to add their games to the service if they wish.
"What we want to do is make sure we provide the best service possible to our customers while also providing the best possible ecosystem for our partners and the most vibrant marketplace," Decker said. "If customers choose to buy, great. If they choose to subscribe, great. If you want to release your game into Game Pass, great. If you want to do only purchases, that's also fine. It's developer choice and customer choice. We want to create a thriving ecosystem. I wouldn't say we're dogmatic on either side."
Last Updated: August 28, 2018