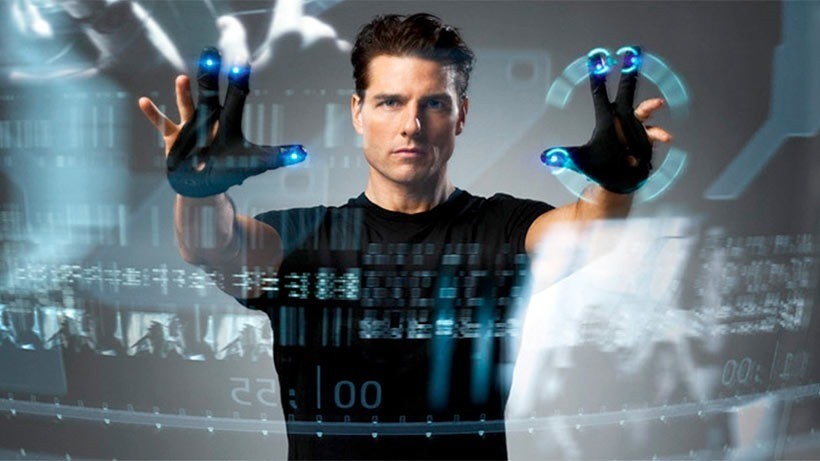 When the original Kinect was released, the promise behind it was that we'd soon be controlling our consoles and computers with little more than gestures, like we were Tom Cruise in Minority Report. Of course, we all know what really happened. Kinect proved itself to be very nearly useless – but that changed to a degree with the new Kinect that shipped with the Xbox One. It had gestures that actually worked properly, and controlling the Xbox One dashboard with naught but your hands waving about in the sky largely works as advertised.
Despite that, hardly anybody used them, because it's still easier to just use a controller or remote control. And that's one reason why they're being yanked out of the new Xbox One experience (which should be going live tomorrow). So says Microsoft's Mike Ybarra, speaking to Windows Central.
"On gestures, when we looked at the New Xbox One Experience, we wanted to prioritize features that customers were asking for, plus areas of improvement from the existing Xbox One UI," Ybarra told WindowsCentral. "Then, we wanted to look at the use-case model of features that take a lot of investment and say, 'Is it worth continuing to invest in that area?'"
Could gestures come back? It's possible, if enough Xbox One fans users rally up support and request its re-inclusion. In other words, probably not.
"With gestures, the reality was the usage was very, very low," he said. "So for now, we've cut that from the New Xbox One Experience. So when we launch, they won't be in the product. We'll continue to monitor and listen to feedback to see if people want them in."
In a statement to Gamespot, Microsoft further clarified why they'd removed gesture control from the Xbox One.
"Gesture controls for navigating the dashboard were removed to focus on fan-requested features resulting in a faster and more social Xbox One experience," the statement said. "Kinect motion detection continues to be available for Kinect-enabled games, biometric sing-in, and video calls with Skype for Xbox One."
Kinect, once an inextricable part of the Xbox One experience, is now being pushed further and further out. And it's a good thing; since Microsoft pulled Kinect out of the Xbox One and dropped the console's price, it's gained significant momentum and importantly, mindshare.
The New Xbox One Experience rolls out tomorrow, bringing with it backwards compatibility.
Last Updated: November 11, 2015