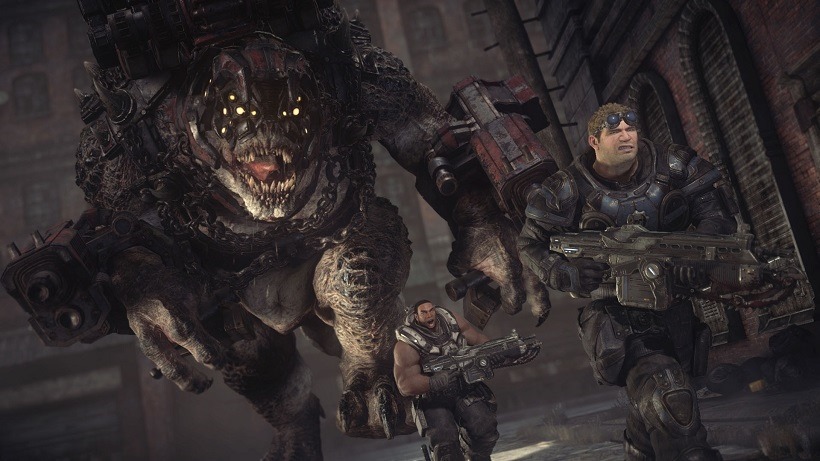 By the end of last week, I'm sure many people working at Microsoft needed a holiday. It was a troublesome week, with the announcement of (possible) Xbox One upgrades, the shortcomings of Universal Windows Apps and the true reason behind their focus to PC gaming all falling under scrutiny of the internet and its users. But it wasn't until the end of the week that things got really heated, with Epic Games' Tim Sweeny launching an attack on Microsoft and their "evil" plans to control the PC market.
It was vicious attack at that, with Sweeny criticising their UWP app program as a way for Microsoft to monopolise the PC market – or at least attempt to. Sweeny in turn ended up being forced to spend his weekend defending these views, and ultimately had a change of heart by the end of it. In a podcast with Polygon, Sweeny took a step back and actually admitted that he doesn't necessarily think Microsoft is trying anything devious.
Microsoft is a black box. I know a lot of people there who are really awesome, smart people who want to do the right thing, but then there are other people there who appear not to be because some of the bad decisions they're making on Windows 10. There is not proof of an evil plan to do this, but just the fear.
That could be because Sweeny is actually rather confused about many of the features that UWP apps have, or at least his engagements on Twitter seem to suggest as much. Sweeny engaged with a lot of Twitter replies over the weekend, but the most interesting were the ones where his apparent knowledge of Microsoft's platform was made to look a lot more limited than he previously wanted everyone to believe.
@TimSweeneyEpic as im sure you know, uwps are published to appx packages that can then be bootstrapped by an exe, just like msis/setup.exes

— Allan Lindqvist (@aL3891) 4 March 2016
@TimSweeneyEpic @bjorndori but they *do* allow win32 apps in the store. That what project centennial is all about.
— Allan Lindqvist (@aL3891) 4 March 2016
One would expect the likes of Phil Spencer to jump at this, but the exact opposite happened. Instead of calling out Sweeny on his apparent lack of knowledge around UWP, the Xbox head instead clarified some of the aims that Microsoft had in place for their platform. These included support on multiple store fronts, a much more open ecosystem and a range of new tools for developers to make use of. He also stated that a lot more news around the future of UWP apps would be presented at Build, something which Sweeny himself said he's looking forward to.
UWP is a fully open ecosystem, available to every developer, and can be supported by any store. Broad range of tools https://t.co/LqPcjRFzu9

— Phil Spencer (@XboxP3) 4 March 2016
Windows has always been an open ecosystem welcoming the contributions of hardware and software partners, and will always continue to be.
— Phil Spencer (@XboxP3) 4 March 2016
So it's a debacle that capped off a rocky week for Microsoft, but I have to hold out a little faith for Spencer and Co. Yes, games via the Windows Store right now are restrictive and weird in their design (no fullscreen, locked V-sync for starters) but I'm giving Microsoft the benefit of some time to get things in order.
Although I don't expect many are willing to wait too long.
Last Updated: March 7, 2016