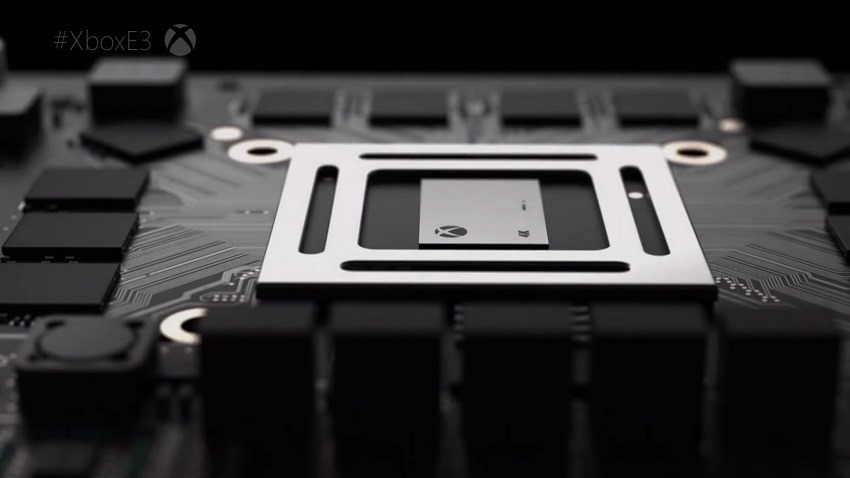 Microsoft's Scorpio is undoubtedly going to be the focal point of their E3 presentation, having been a year since the company first announced their new console. While it's still not clear whether this is an iteration or the attempt at a new generation (the former seems to be edging ahead now), there's no denying that Microsoft are aiming to build a true 4K powerhouse of a console. And they seem confident in it too, allowing the technical experts at Digital Foundry to reveal all the console's innards tomorrow.
Having spent some time with the console in Seattle, Eurogamer's Digital Foundry will be revealing all of the Scorpio's specifications and their thoughts on the work in progress tomorrow. The team was apparently given a lot of time to investigate the hardware being used, as well as treated to some demos of Forza Motorsport 7 running at 4K. There's likely not to be an official name and finer price details revealed, but we'll surely get a comprehensive report on what makes the console tick.
To clear up the speculation: @digitalfoundry will have an exclusive Xbox Scorpio reveal on @eurogamer this Thursday at 2pm UK / 6am Pacific. pic.twitter.com/S6xxT2YCcn

— Eurogamer.net (@eurogamer) 4 April 2017
Since E3 of last year, Microsoft has been rather vague about all of that. We know that they're aiming for a console capable of outputting 6 terraflops (nearly 33% more than the PS4 Pro's 4.2 terraflops), with a staggering 12GB of GDDR5 RAM giving the console a little oomph. Hopefully we'll get to see if the Scorpio is in fact running on AMD's new Ryzen technology, along with some of the methods the consoles will use to get around the demands of 4K.
If you're still wondering the positioning of Scorpio in the market (like I am), tomorrow isn't likely to provide answer. Digital Foundry are seen as the gold standard in tech analysis, so it's genius of Microsoft to hand over their console to them to dissect. The reasons to actually buy the console (software support, exclusives and all the jazz) are hopefully not too far away either.
Last Updated: April 5, 2017