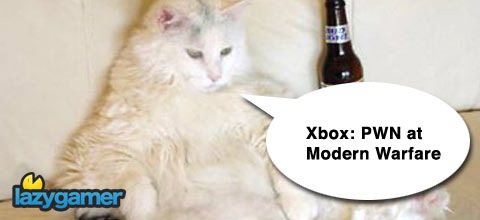 This being Lazygamer and all, the mere thought of having to exert any major effort to use the Kinect is nothing short of terrifying to us all.
Microsoft have now confirmed to Joystiq that "Kinect can be used while sitting when an experience is developed with sitting in mind". So then, it has to be designed with sitting in mind? Odd, but we'll take it… for now.
Let's face it, while the Kinect is designed to get all of us off of our asses and onto our feet, we are all secretly more excited at the idea of flopping down on our couches and blabbing "Xbox – Play Movie" while we use any spare energy possible to stuff our faces with cheese puffs.
Microsoft want to get people more active? Ha! We'll show them!
Source: Joystiq
Last Updated: July 8, 2010