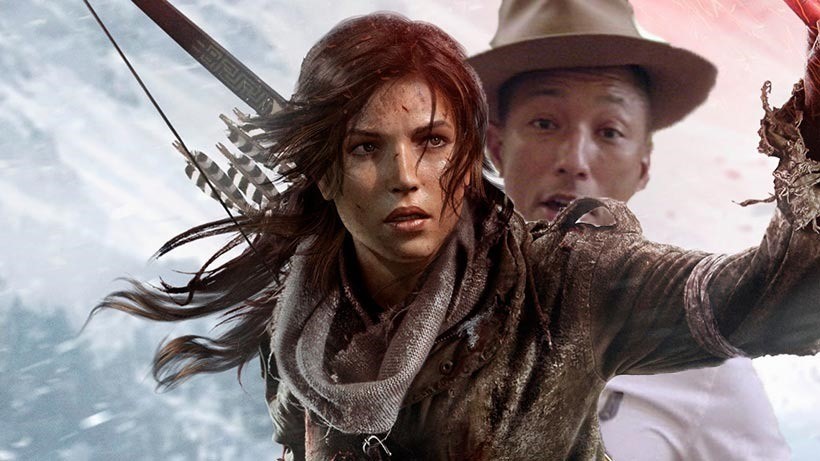 2013's Tomb Raider is the greatest failure that I've ever played. Greatest, because it truly is a magnificent game (especially the definitive version) and failure, because publisher Square Enix had unrealistic expectations at the time it was released and was sorely in need of a thesaurus. Rise of the Tomb Raider, is a different story however.
A timed exclusive on the Xbox 360 and Xbox One, Rise of The Tomb Raider can only make so many sales right now. Those numbers will most likely increase next year when the game hits the PlayStation 4, but those are the facts Jack. Still! Rise of the Tomb Raider has had what appears to be a middling launch so far. A launch, however, that Square Enix is very happy with it seems.
So sayeth  Rise of the Tomb Raider game director Brian Horton, who posted in a massive Tomb Raider forum thread that the current positive review scores for the Tomb Raider sequel had made both Square Enix and Microsoft very pleased with Lara Croft's latest adventure.
"There was suggestion in the thread that the reported sales numbers reflect poorly on the dev team," Horton said (via NeoGAF).

Square/Microsoft are happy with Crystal and [co-developer Eidos Montreal] and the game itself. As to the topic of sales, I'm unqualified to discuss it so I won't have anything else to say on this thread.
Said unofficial numbers from VGChartz (Pinch of salt possibly required) alledgedly reveal that Rise of the Tomb Raider sold through 301 000 copies during the first week of sales:
Xbox One with 229 742 units sold (76%)
Xbox 360 71 286 units sold (24%)
By Region:
US with 143 817 units sold (48%)
Europe 124 384 units sold (41%)
UK 46 679
Germany 19 844
France 22 323
In another post, Horton also added that:
Microsoft and Square are very happy with Rise and the dev team, thanks for the concerns. Crystal and Eidos Montreal made a game we are proud of and we appreciate the overwhelming number of positive reviews and fan feedback.
Recognition can only get you so far, and its cold, hard numbers that count the most. That's what determines the future of a game series after all. The VGChartz numbers could be massively wrong, or they could be on the ball. If they are right however, those numbers don't bode well for the further adventures of Miss Croft.
Hopefully the PlayStation and PC releases pick it up further next year then.
Last Updated: December 1, 2015