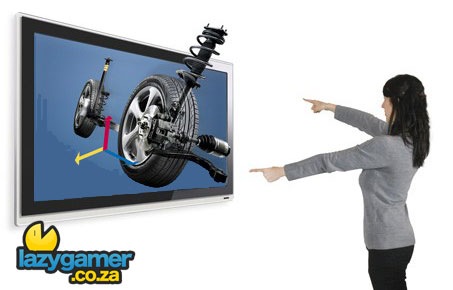 3D is going big this year. Putting aside my trepidations that it's still a bit of a gimmick – and that it gives me a pretty sizeable headache – it'll be interesting to see if this time around they manage to make 3D stick. Sony's been pushing 3D heavily – the PS3 received an updates to enable 3D blu-ray and gaming support, and they've just recently launched their range of 3D Bravia TVs.
Nintendo are even pushing 3d with their next handheld, the 3DS – which much to my pleasure doesn't require any special glasses. The only major console make late to the 3D party is Microsoft. Late? they haven't even showed up – but that may be set to change.
Blitz Game Studios co-founder Andrew Oliver believes that Microsoft is preparing an announcement relating to 3D display on their console.
"3D does take a bit of extra work," said Oliver. "Microsoft are going to be making an announcement about it at some point soon." Soon? you know what's soon? E3. If Microsoft are planning to jump on the bandwagon, that'd be about the right time to do it.
A 3D enabled Natal game to be showcased at E3? I reckon the chances are pretty high.
Source : Develop
Last Updated: June 11, 2010