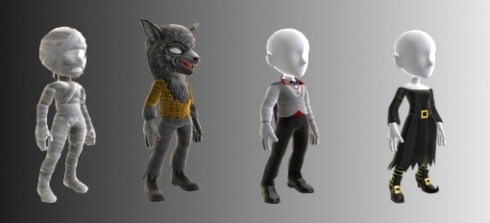 Now I am normally one of the first to mock people for spending actual money to dress up their Xbox 360 (or any virtual) avatars, it's pointless and really serves no purpose.
But I have to admit that I want this werewolf or mummy outfit on my Xbox 360 avatar. It's more about getting into the spirit of things than actually wasting money, well that is what I am telling myself at least.
So I think I am going to head on over to the marketplace and spend the 240 points for this… no wait what.
240 points for a freaking avatar outfit, are these people out of their mind?
Seriously who the hell is going to fork out 240 points just to get into the Halloween theme? Surely it would have been a nicer idea for Microsoft to release these things for free or for at least something like 80 points.
If I see any of you wandering around with these outfits on you better have a good excuse, that's insane…
I'm going to go shoot something now so I feel better…
Source: HotBloodedGaming
Last Updated: October 16, 2009