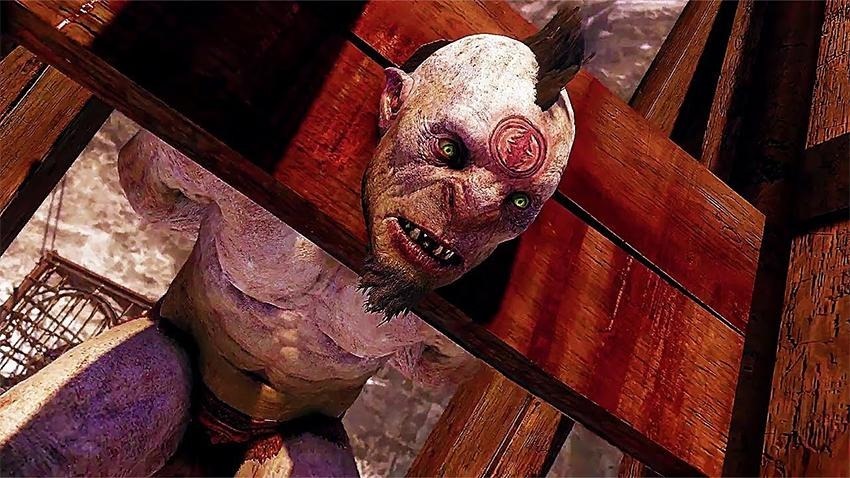 I'm not sure how to feel about Middle-earth: Shadow of War. I loved the first game, even if its core gameplay loop was a repetitive, grinding one. Just mucking about in a realised Middle-earth, battling with a handful of nemeses orcs and turning entire armies against their leaders was a damned good time.
Monolith and Warner Bros are definitely on to a good thing, so more of that is welcome – but there are also some odd decisions that are grinding my gears a little. Probably the most prickly is the divisive narrative decision to turn Shelob – a giant, ancient, evil spider – into a beautiful woman.
Then there's the news of microtransactions and lootboxes, both of which have become dirty words in modern gaming. While wholly optional, the prospect of paid microtransactions and lootboxes for gear in a single player game seems to have ruffled feathers.
But then I remember the Nemesis system, and how much fun it was to encounter Nemesis Orcs who got stronger and more fearsome as my own character did. Its new Tribes seems to be an extension of that, building on what made the Nemesis system so successful.
Orcs in the game may be affiliated with certain tribes, granting them influence over regions.
As the description for a trailer on one such tribe reads:
"In Shadow of War, Orcs now belong to tribes, which extend their influence stemming from the Overlords ruling the mighty fortresses throughout the open world, providing a rich ecosystem of missions, exploration and a dynamic Orc society with diverse Orc cultures, all brought to life through the expanded Nemesis System. As master tormentors, the Terror tribe rely on their infamous reputations to inspire fear among their enemies."
Take a look!
They certainly seem a brutal bunch. Shadow of War is out on PC, PS4 and Xbox One on October 10.
Last Updated: August 16, 2017