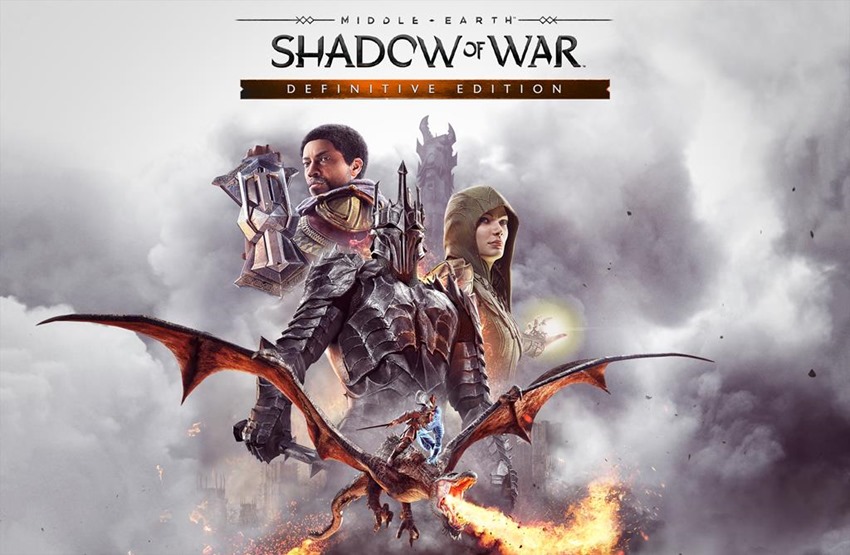 If you could look past the egregious microtransactions that literally had a greedy Orc rubbing his filthy hands together, then yo'd find that Middle-Earth: Shadow of War was a damn good game. All the swordplay of the Lord of the Ring films dialled up to eleven, plenty of cool new Wraith powers to test out on the Uruk tribes and a neat castle invasion system that had you leveraging the sublime Nemesis system with which to build your forces.
Hack-Toe the Face-Poker, you shall be missed. I mean, you may have tried to stab me in the back several times, but I'm still going to lament your loss. At least your head looks good on my castle pikes. If you've been actively avoiding Shadow of War as a statement to those darn microtransactions, then here's some good news for you: All of those pesky payment pokes are gone, plus the game is rolling out the obligatory complete edition of all of its content.
Essentially the Gold Edition with a new name, the Shadow of War: Definitive Edition includes all of these digital goodies: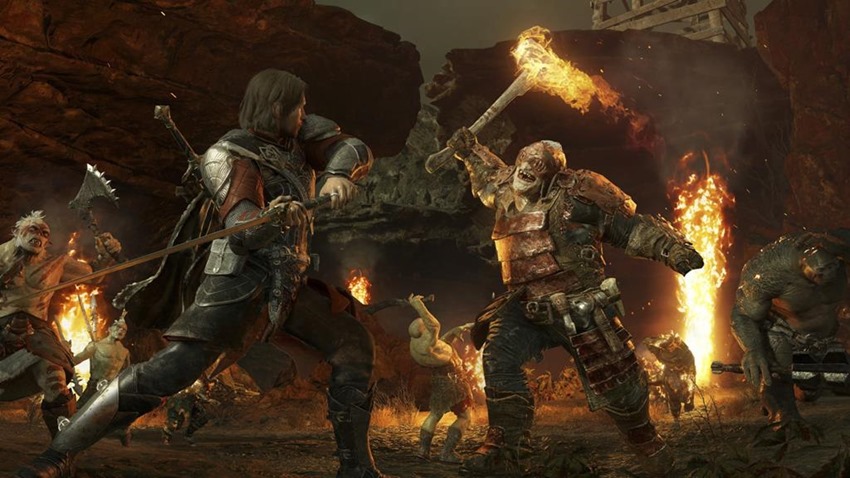 Market Closure: Complete removal of the market and microtransactions.
Updated Post-Game: Streamlined post-game Epilogue (formerly Shadow Wars) with new narration from Shelob, the Witch-king and Dark Talion, plus new Masks of the Nazgûl player rewards.
Nemesis System Enhancements: Numerous improvements bringing further depth to combat encounters and player interactions, along with added traits and behaviours for Orc enemies, more Legendary Orcs to encounter and more ways to get Training Orders.
Powering Up: Follower level cap has been increased to 80, enemy Captain level cap has been increased to 85, greater XP rewards, new Prestige skills, upgrades and more.
Gear Upgrades: Players can now use Mirian to raise the level of a piece of gear to their current level and use gems to re-roll abilities.
Skins: Added player skins for Celebrimbor, Eltariel, Dark Eltariel, Baranor and Serka.
Online Pit Fights & Conquests: Added search feature to challenge specific players' Overlords and fortresses in Friendly Mode.
Endless Siege: Added feature to defend fortresses against never-ending waves of Sauron's forces.
Rebellion: Added feature to crush rebel Ologs and Uruks who undermine the Bright Lord.
Photo Mode Upgrades: Capture every battle with new filters, frames and textures
Difficulty Levels: Added Brutal and Gravewalker difficulty levels.
Player Stats: Added player stats page to track in-game enemy kills, dominations and betrayals.
Not bad. The base game of Shadow of War will last you a good while if it sinks its hooks into you, while the extra story DLC gives the series a solid spin on the story from different perspectives. What I would pay extra for however, is a mode that allows me to kick Hobbits right in the Nazghulies every time they start bitching about how they haven't had second lunch yet.
Hang on, any PC modders here that could replace every Orc with Hobbits instead? I'd pay for that. Shadow of War: Definitive Edition at the end of August.
Last Updated: August 2, 2018