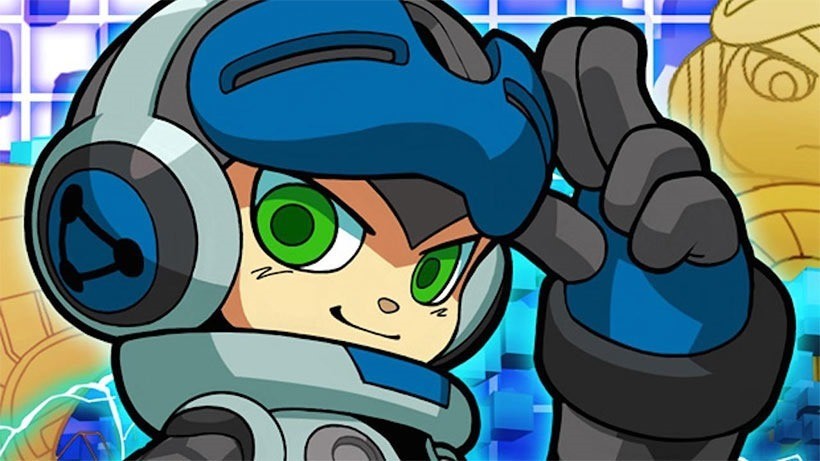 When it was first announced, Mighty No 9 captured my imagination as I imagined returning to the year 20XX and living out my fantasies of being a robot boy who threw lemons out of his cannon arm. As a spiritual successor to Mega Man, Mighty No 9 hit all the right notes for me – but my enthusiasm has waned, eroded away slowly by delays, miscommunication and a barrage of bigger, probably better games occupying mindshare.
Mighty No 9 is now coming in February next year, as both a physical and digital release, and features a great many more modes and features than was originally planned. There's even a new trailer to show off said features – but I have to admit that I'm just not feeling it, and this trailer really, really doesn't help things much.
It tries to go the comedic route, using the tried and tested movie guy voice you'd find in those honest trailers, but completely fails to be even remotely funny. Especially if you happen to be named Vernon.
In the video, you'll find out about:  Boss Rush Mode, VR Challenges, One-Hit-Death Maniac Mode, and an online multiplayer mode that will allow players to either work together or face off against one another.
After a slew of delays, Mighty No. 9 is set for a 12 February release on PS4, Xbox One, Wii U, 3DS, Vita, PS3, Xbox 360 and PC. My once beaming enthusiasm has now, mostly, turned into ambivalence. I hope the situation changes next year – because I need something to fill up the Mega Man-sized hole in my life.
Last Updated: December 1, 2015