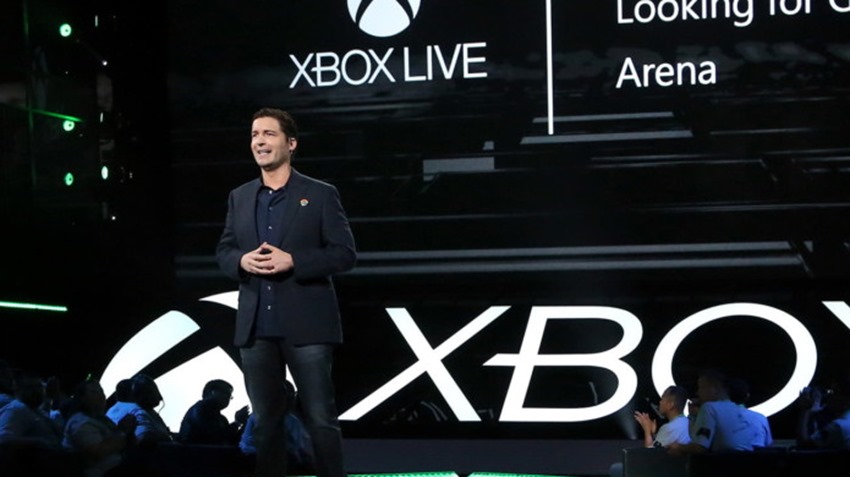 Change is in the air! A new console generation may be on its way, but that also means that it's time for the old guard to step back and allow a new generation of developers, leaders and suits to take over. Last week saw Shawn Layden say sayonara to Sony after calling the company home for many a year, and that's a departure that'll be joined by Microsoft's own corporate vice president as Mike Ybarra bids a fond farewell to the global brand.
"After 20 years at Microsoft, it's time for my next adventure," Ybarra announced on Twitter.
It's been a great ride at Xbox and the future is bright. Thanks to everyone at TeamXbox, I'm incredibly proud of what we've accomplished and I wish you the best. I want to thank all of you fellow gamers, and our great fans, for all the support. Keep gaming and I hope to see you online soon!
Ybarra's two-decade run at Microsoft saw him start out with a role as a systems engineer in 2000, and then upwards on the corporate ladder he climbed until he made his name in the Xbox Division in 2009 as the general manager of the Xbox Live service. A vice president of gaming role (which is the most kickass title ever) came about in 2017, which is around the time that the brand began to turn itself around as Phil Spencer stepped up to the plate to with a grand vision for Xbox and its future.
So what's next for Ybarra? He's staying mum for now, but he promised that he'd share news of his next job "soon" and that he happens to be "super excited" for it. Here's what Xboss Phil Spencer had to say about Ybarra's departure:
Ten bucks says that Ybarra is going to Google Stadia, because I feel like having eleven massively wrong predictions for 2019 instead of just the usual ten.
Last Updated: October 10, 2019